Learn Outside the Lines
We encourage every student to take the opportunity to study abroad, and many do. Between 34% and 44% of CHC students will study abroad at some point, perhaps during a summer session or a term during the academic year, or possibly on a full-year exchange. 
Going abroad is fun and exciting. It is also a great way to develop skills and competencies that will serve you well down the road. 
Through study abroad you can:
Broaden your perspective by looking at topics from another angle 
Enhance your fluency in a second language 
Learn how to communicate with people from different cultural backgrounds 
Demonstrate that you proactively look for ways to challenge yourself and grow 
Gain a more nuanced understanding of international topics such as global trade, economic policy, and immigration 
Conduct research for your senior thesis 
Conducting Research Abroad
Your time abroad is a great opportunity to engage in field work, to take advantage of unique primary and secondary sources, and to gain clarity and focus of your topic through discussion with others.
---
Types of Study Abroad Programs
UO Faculty-Led Programs 
UO Professors will share their expertise and guide you through fascinating landscapes, as well as the social and natural history of some of the world's most distinctive settings. Participating in a faculty-led study abroad program means that the course structure will be familiar to you, and you have access to a built-in support network of other UO students as you navigate new places and new experiences. 
GEO Center Abroad
Think of a GEO Center as a home away from home. A place to relax with friends, do homework, check email, and enjoy a movie night or an olive oil tasting. All centers provide permanent, on-site staff to help ensure your safety and comfort while abroad. You will learn from professors from all over the world, who come and spend a term, or a couple years, teaching courses like Journalism in London, or Global Health, Development, and Service Learning in Accra, Ghana.
Argentina | France | Ghana | Greece | Italy | Mexico | Morocco | Spain - Oviedo | Spain - Segovia | United Kingdom
Exchanges
If you are looking for an immersive and rigorous study abroad option, consider participating in an exchange program. Exchanges are typically longer than other options, with a semester or year-long commitment. You will enroll directly in a foreign university as an internationalstudent and take classes alongside students from that country. For a successful experience, make sure your speaking, reading and writing skills in the local language are up to the challenge. 
CHC's Exchange with the University Scholars Programme at the National University of Singapore 

Directly enroll in classes at the top university in Asia. With all classes taught in English,  the National University of Singapore offers top-notch coursework in many majors in the sciences, social sciences, and humanities. In addition to the regular exchange program, this program also accepts two to four Clark Honors College students per year. As a CHC student, you will enroll in classes in your major as well as in the NUS honors college, called the University Scholars Programme (USP). USP offers interdisciplinary classes (called 'modules') on a wide range of topics such as transitional justice and war crimes, ethics and the environment, cyberart, and more. CHC students may substitute up to two Inquiry or Reflection level USP modules for two CHC colloquia classes per semester. Please speak with your GEO study abroad advisor and CHC advisor for more information. Learn More >>
Clark Honors College Sponsored Programs
Hundreds of study abroad programs are available to you through GEO (Global Education Oregon), the UO study abroad office. Many major departments on campus sponsor their own study abroad programs. Additionally, as a Clark Honors College student, you have access to CHC-sponsored programs which have been designed specifically with you in mind. 
Advantages of CHC Study Abroad:
Courses you take have been pre-approved to count towards your CHC requirements, including upper division colloquia
Most programs are taught in English - second language proficiency not required
Summer programs mean that science majors can participate without interfering with academic year course sequences
First year students can participate during spring and summer, especially if you have sophomore standing due to AP or IB credits
---
Fund Your Study Abroad
Many scholarship opportunities are available through the GEO Office. Additionally, the following awards are available to current students through the Clark Honors College. Applications for CHC scholarships are available on Canvas (log-in required) and are due in February. 
Roger and Ginny Reich Scholarship: This scholarship is awarded to a CHC student pursuing a minimum of one full term in an approved UO study abroad program. 
Shephard Family Scholarship: This scholarship is awarded to a CHC student pursuing foreign language study in an approved UO study abroad program. Although preference is given to students spending one full year abroad, other applicants spending only one or two terms abroad will be considered. 
Louise Bishop Study Abroad Scholarship:  This scholarship is awarded to a Clark Honors College student who will study, intern, or conduct research outside the United States. 
New funding opportunity! 
GEO Center Scholarship (Multiple awards of $3,000-$5,000) 
This scholarship can be used to participate in programs at select GEO Centers (London, UK; Siena, Italy; Angers, France; Segovia and Oviedo, Spain) during Winter/Spring Semester 2020 or Spring Quarter 2020.   
Minimum 2.5 GPA. Based on financial need and academic merit.
Application deadlines:
Winter/Spring Semester 2020 program: November 1
Spring Quarter 2020 program: January 10
---
Clark Honors College Programs
---
CHC in London
Join Clark Honors College faculty member Casey Shoop on a 10-week program based in the heart of London! Satisfy Clark Honors College colloquia courses as you explore how writers and artists have imagined and experienced London in the 20th- and 21st-centuries. This program focuses on how English identity has evolved and adapted in the wake of the world-historical processes of modernity that have transformed London into a global city, from the industrial revolution to the center of finance capital.  Alongside readings of literary London, these courses invite you to engage in active experiential learning of the city itself: you will move through London's myriad neighborhoods and districts, its cultural and political institutions, as you map both your reading and your own encounter with the spaces of the city.  All of London will be your classroom.  Students will also have the option of taking either a third class or gaining professional experience in a London-based internship for academic credit. Learn More >>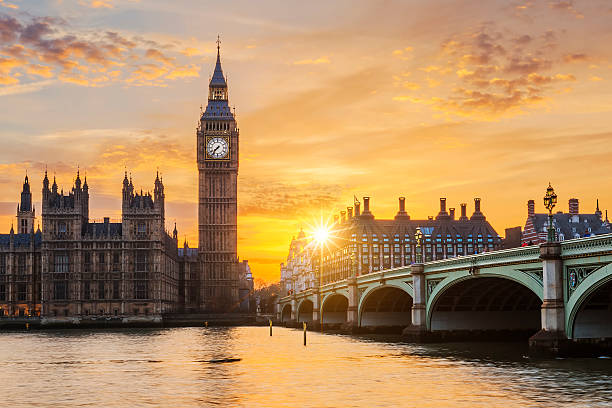 ---
The Genius of Study Abroad
Summer | Faculty-led | 8 credits fulfilling two colloquia
Take a tour of Dublin, London, Oxford, and Paris. Retrace the literal and intellectual paths of historical figures who developed new ways to conceive of and express our world. Through lectures, discussions, interactive performance, walking excursions and guest speakers you will engage in activist global learning that considers the international and interdisciplinary aspects of creativity in revolutionary imagination – as seen in architecture, landscape, arts, science and technology, and legislation on human rights and equality on both sides of the Channel. Learn More >>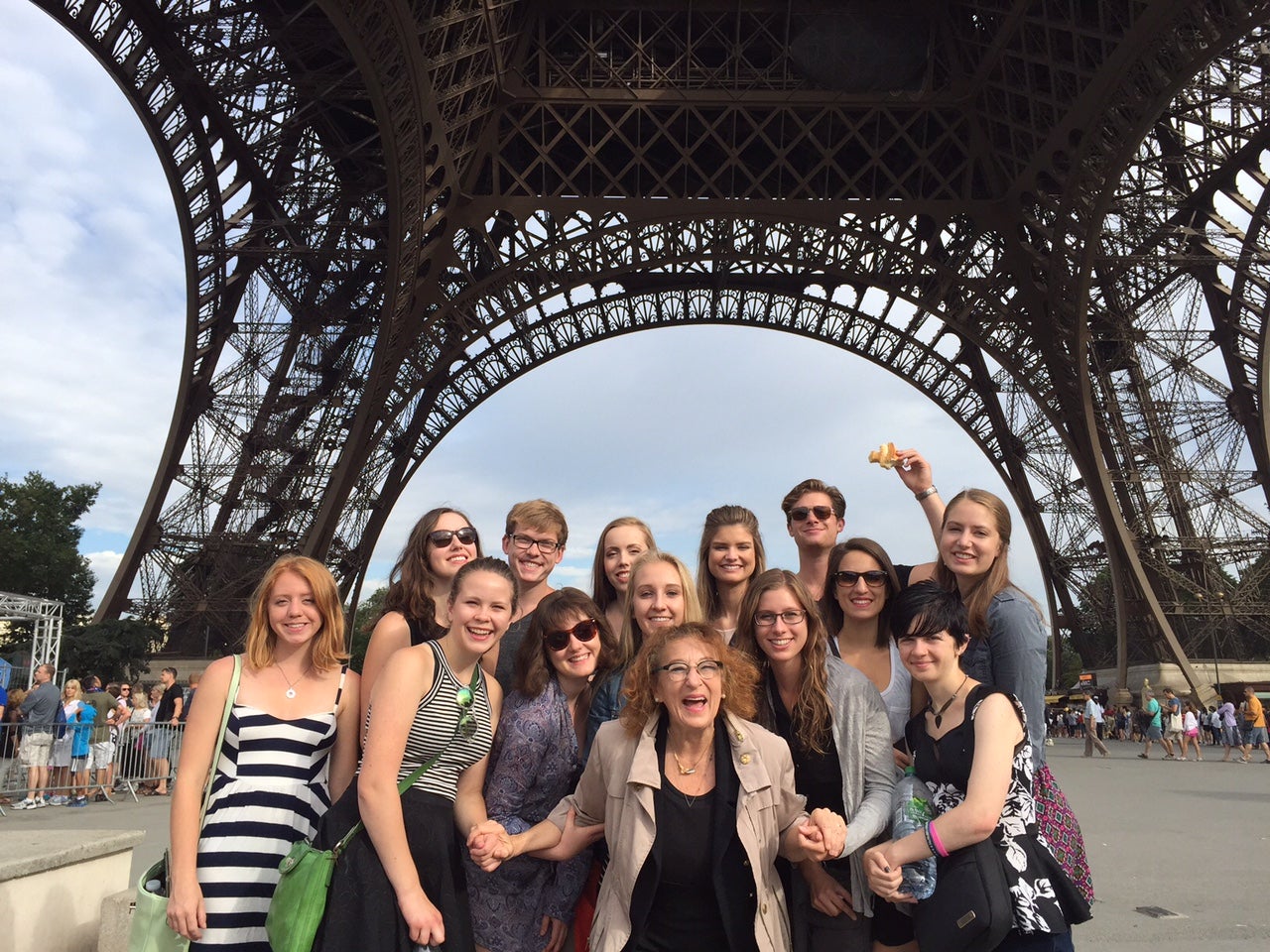 ---