We encourage every student to take the opportunity to study abroad, and many do. Going abroad is fun and exciting. It is also a great way to develop skills and competencies that will serve you well down the road.
While students are able to fulfill some CHC requirements in the Berlin program, in order to be able to study abroad and graduate on time, most students will need to plan their course schedules carefully. This sample graduation plan shows how you might distribute your requirements across terms and years in order to free up time for study abroad programs, whether CHC's or others. 
If you are interested in studying abroad but are concerned about fulfilling all of your course requirements and graduating on time, then the CHC's course substitution process may be able to help. Under the CHC's study abroad course substitution policy, you can substitute any four-credit (minimum) study abroad course for one elective colloquium without going through the CHC's petition process! See guidelines and instructions on the Study Abroad Coursework page.
Study abroad scholarships may be available through the Clark Honors College and GEO, the university's study abroad program operator. For more information, see the following pages.  
---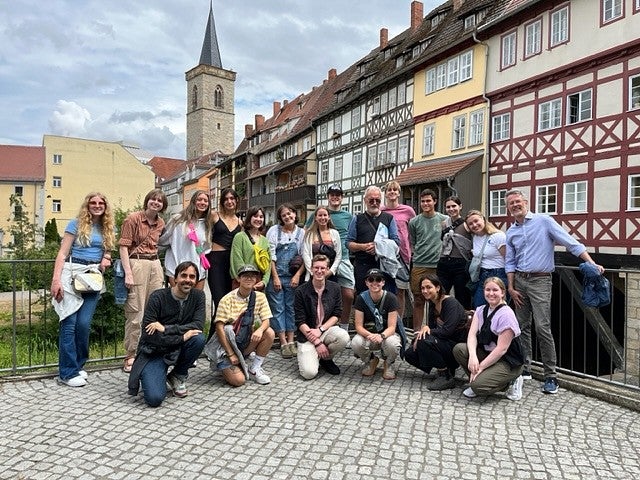 Clark Honors College in Berlin 
Clark Honors College students have an opportunity to participate in a four-week summer immersive experience in Berlin, one of Germany's largest cities. The trip is led by CHC History Professor Ian F. McNeely, who has lived in and traveled extensively throughout Germany and Europe. 
Students will take two courses, each worth four credits toward CHC academic requirements. They will learn about Berlin's vibrant cultural life and history, and experience how this world capital has shaped German society. All instruction is in English and no understanding of German is required. 
The Classes
In Berlin and the Urban Experience, students will compare communist, totalitarian East Berlin with the countercultural and multicultural West Berlin during the decades when the Berlin Wall divided them. We then turn to the city's dramatic modernization since German reunification and its role as the capital of Europe's largest and most powerful economy today. 
In The Quality of Life in the European Union, students will explore why Berlin and many other European cities are ranked among the world's most livable, and boast some of the highest measures of human development, gender equality, economic competitiveness, and environmental sustainability found anywhere in the world, including the U.S.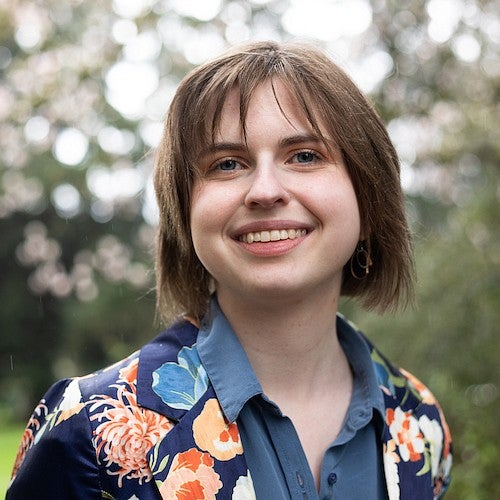 "My time studying in Berlin was one of the most incredible experiences of my college career. I learned so much, and I was able to apply that learning to the city around me. The Honors College provided me a unique opportunity to study abroad alongside other passionate students, and I'll never forget my time in the program."
—Elizabeth Yost, Journalism, Class of 2024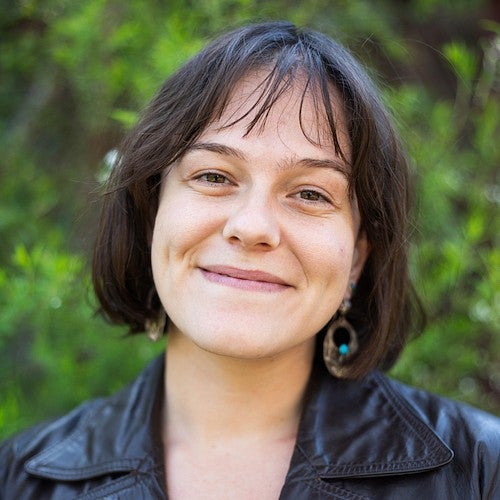 "It was such a privilege to exist in and learn about a city with so much recent history. It allowed me to figure out how to be independent in a foreign country, to see how other generations lived through the political climate of the Cold War, and how to understand more about the world through exposure to so many new things."
—Sammy Pierotti, Journalism, Class of 2024
---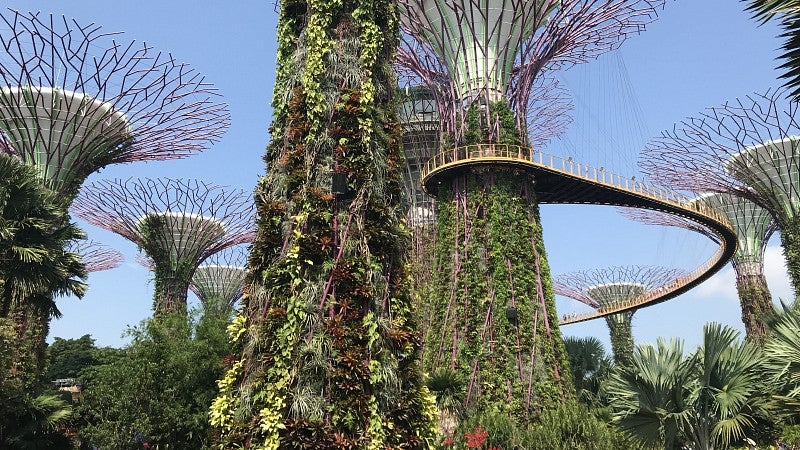 Singapore Exchange Program
Clark Honors College students can enroll directly enroll in classes at National University of Singapore, the top university in Asia. All classes are taught in English and the university offers top-notch coursework in many majors in the sciences, social sciences, and humanities. 
The university, with a total population of 35,000, welcomes nearly 4,000 international students every year from 60 countries. Singapore sits at the southern tip of the Malay Peninsula and is at the center of Southeast Asia. A multicultural and multilingual society, Singapore is an ideal entry point into Asia for students without previous experience in the region. 
Two to four Clark Honors College students are guaranteed spots in the program. As a CHC student, you will enroll in classes in your major, as well as in the university's honors college, NUS College. You will be able to take interdisciplinary courses similar to those offered at the CHC. And you can substitute different classes to meet your requirements. Make sure to speak to your GEO study abroad advisor and CHC advisor for more information. 
Under the National University of Singapore exchange program, you will earn around 18-24 UO credits per semester. 
CHC students who participate in the Honors Exchange will enroll in two courses per semester in the NUS College, and you will take the rest of your classes from the various other faculties and schools at NUS. This will allow you to earn credit toward both your honors college requirements and your major or minor requirements. Consult academic departments and GEO for substitution of other NUS classes for major and/or minor requirements. 
CHC students students are guaranteed housing in the residential Cinnamon College.
National University of Singapore Exchange
---
GlobalWorks Internship Opportunities 
Looking for a chance to participate in a career-shaping opportunity overseas as a Clark Honors College student? GlobalWorks offers full-time internship experiences in variety of fields. 
The staff at GlobalWorks works closely with local professional internship providers across the globe and makes individual placements at organizations, companies, and businesses overseas for Honors College students. You'll earn academic credit while attaining work experience that will prepare you for a career after graduation.