If you plan to attend law school in the future, you might want to consider participating in the Clark Honors College 3+3 Program. 
It allows highly talented and motivated honors college students to complete both a bachelor's degree and a law school degree at the University of Oregon in six years. By accepting the first year of law school course work as the final year of undergraduate study, the 3+3 program shaves a full year from the typical seven-year path to a law degree. 
3+3 Program Benefits
Saving a year's tuition and living expenses associated with undergraduate education 
Getting an early start to a professional career 
Avoiding the time, effort, and expense of applying to multiple law schools 
To participate, contact CHC's Associate Dean of Advising and Strategic Partnerships, Elizabeth Raisanen. There is no application form to fill out. You will work closely with the director to complete most of your honors college and major requirements by the end of your junior year. 
If you decide at any point that the program is no longer right for you, simply continue on with your undergraduate coursework and graduate with a bachelor's degree. 
---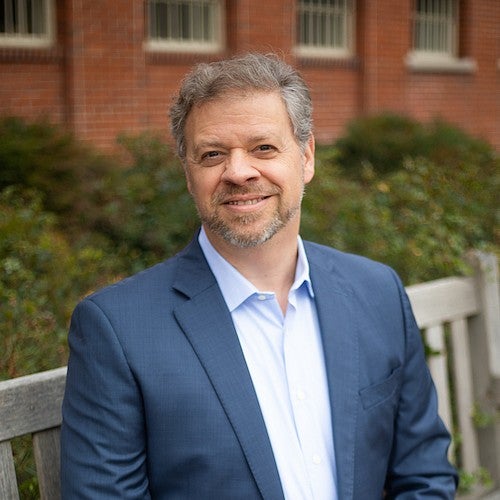 3+3 is a win-win
"The partnership between the School of Law and Clark Honors College, two highly respected programs in Oregon and around the country, offers an outstanding opportunity for motivated and focused students to efficiently and affordably achieve their educational goals."
—Michael Moffitt, Professor, UO School of Law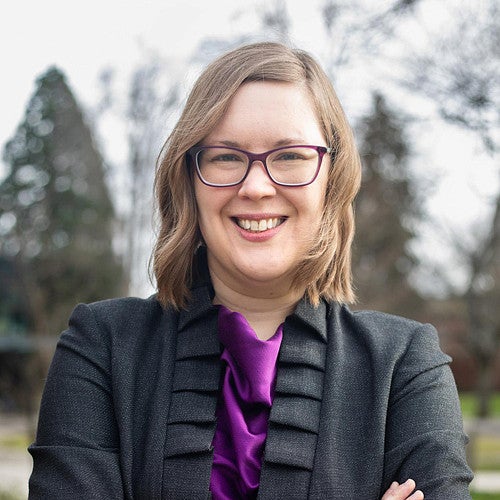 Freedom from application stress
"This program gives forward-thinking CHC students the room to explore diverse interests rather than having to be laser-focused on aligning their coursework for a competitive law school application. The result will be well rounded individuals, positioned to make significant contributions to our society and culture through this innovative academic partnership."
—Elizabeth Raisanen, Associate Dean of Advising and Strategic Partnerships
Contact Elizabeth Raisanen about 3+3
---
How Does It Work?
3 Years to a Bachelor's Degree:
You will spend your first three years enrolled in undergraduate courses fulfilling the requirements of Clark Honors College, and your majors and minors. By the end of your third year you will have completed all undergraduate requirements except for one elective colloquium and your thesis defense.
Although students with any major or combination of majors are allowed to participate in the 3+3 program, some undergraduate majors require coursework that cannot be completed in three years and are, therefore, incompatible with the program. If you are interested in participating you should discuss your academic plans with your CHC advisor as early as possible to ensure you will be able to complete the required coursework for your chosen major in three years.
Apply to Law School:
You will take the LSAT and apply for admission to the Law School during your third year. The Law School will waive application fees for students applying for admission through the 3+3 program. All CHC students who meet the following criteria will be guaranteed admission to the Law School:
You have an LSAT score that is at least one point above the median LSAT score for the prior year's entering class at the Law School
At the time of application, you have a cumulative undergraduate GPA of at least 3.5, and maintain that minimum prior to beginning Law School courses
You have completed a minimum of 136.5 undergraduate credits at the time of matriculation into Law School
You have no criminal arrests or convictions that would make you otherwise ineligible for admission to the Bar upon graduation from the Law School
Year 4 – Dual Enrollment:
If you are accepted to the Law School, you will begin taking law courses in your fourth year. Up to 48 quarter credits of coursework completed during the first year of Law School can be transferred back to count toward the Bachelor's degree as elective credits, which should fulfill all requirements for completion of your Bachelor's degree.
You may also complete your CHC thesis during the first year of Law School, which will also be used to fulfill the Law School's writing requirement. This timing gives you an entire calendar year, including the summer after your third year, to write the thesis. Your Primary Thesis Advisor will be a professor in your undergraduate major, and a Law School faculty member will serve as the second reader. 
If, due to the rigorous nature of the first-year Law curriculum, you do not complete your thesis in the fourth year, you will have until winter term of the sixth year of the program to successfully complete and defend your thesis. Upon the successful defense of your thesis, you will be awarded your Bachelor's degree and will be eligible to participate in CHC graduation ceremonies. 
Years 5 and 6 – Law Student:
After you have completed your Bachelor's degree, all that remains is to complete the degree requirements necessary for your Juris Doctor.