Oregon Mock Trial is a team-based trial advocacy competition and one of the top programs in the Pacific Northwest. During the competitive season, teams travel nationally to compete against some of the top colleges and universities in the country.
There are more than 40 students involved with the program. Each team consists of roughly 7-10 members, six of whom compete in any given trial—three attorneys and three witnesses.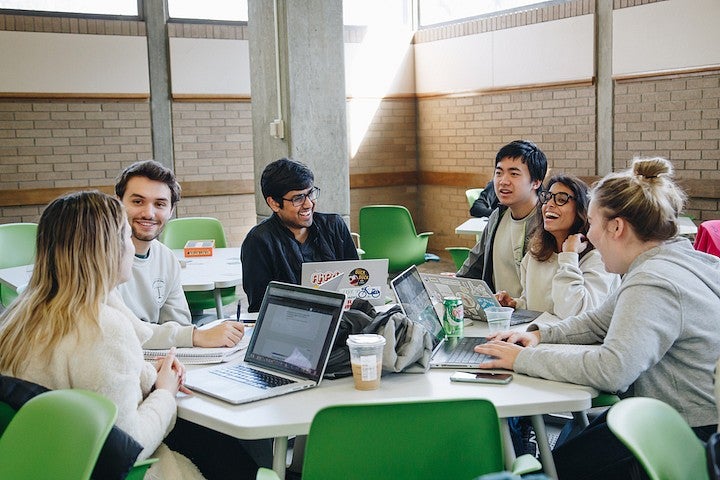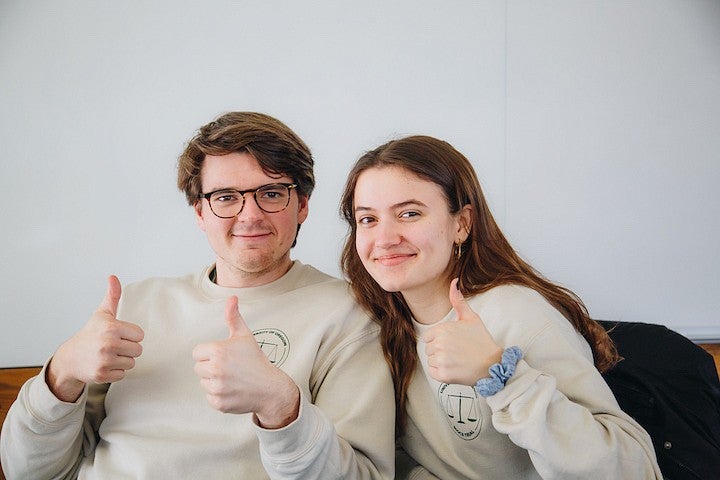 Using effective presentation, knowledge of the law, and acting ability, one school represents the prosecution or plaintiff and the other represents the defense. Throughout the trial, students from both schools deliver opening statements, perform cross examinations, make legal objections, and give closing arguments.
Teams compete in four rounds at each tournament, presenting each side of their case twice.
Interested in joining Mock Trial? Fill out this form and someone will be in touch with you. 
---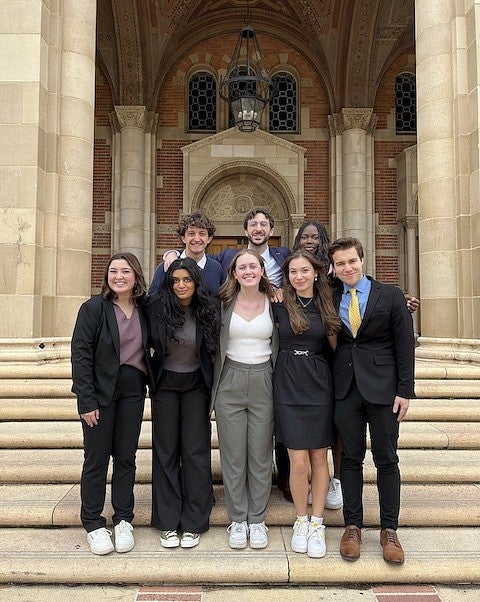 Mock Trial Schedule for 2023-24
Mock Trial teams practice on Tuesdays and Thursdays from 7 p.m. to 9 p.m. in McKenzie Hall in Room 125.
Sept. 23-24: Mock Camp
Oct. 28-29: David B. Frohnmayer Invitational at the University of Oregon
Nov. 3-5: University of California-Berkeley
Dec. 1-4: Columbia University
Jan. 12-15: UCLA
Jan. 26-28: University of California-Berkeley
Feb. 2-4: University of Washington
March 8-11: UCLA