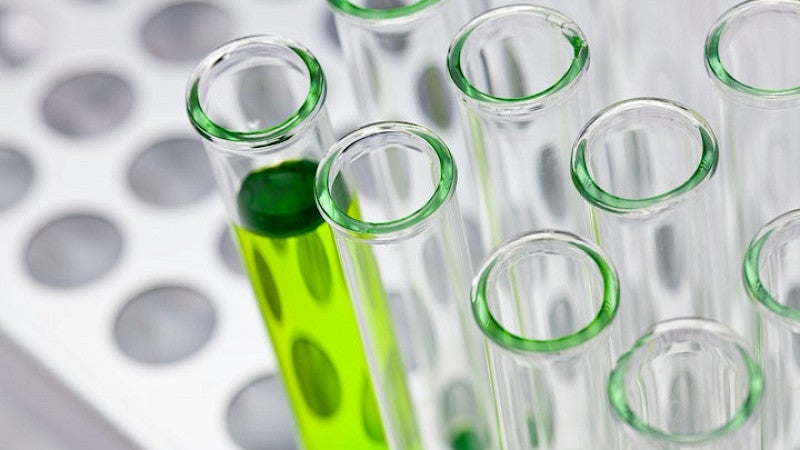 Once, they were all Clark Honors College students sorting their way through classes, opportunities and their thesis, looking for the most optimum ways to launch into a career of STEM research. Now all active and successful in their careers as researchers and professors, four CHC alumni return to reach back and give some well-heeded advice to the next generation. On Friday, February 26 at 3:00 pm, Dr. Michael Boehnke, Dr. Muhammad Khalifa, Ph.D candidate Kelsey Stilson and Dr. Walter Weare  reflect about their time as CHC students and what opportunities, mindset and facets helped set them on their current career path. Topics will cover majors and minors; opportunities at the UO; obstacles students may encounter; and looking back, what they would have done differently, and will be open to questions from CHC students.
The Panel
Michael Boehnke (1977) is a professor of Biostatistics at the University of Michigan, and the Director of the University of Michigan Center for Statistical Genetics and Genome Science Training Program.
Muhammad M. Khalifa (2014) completed his PhD at the University of Wisconsin-Madison. In 2020, he joined the Crop Protection Discovery Chemistry team at Corteva Agriscience in Indianapolis as an R&D Synthetic Chemist.
Kelsey Stilson (2013) is an Evolutionary Neurobiology/ Functional Anatomy Ph.D candidate working on the mechanisms of sensation in the dental system using opossums as a model system, trying to understand how the evolution of the jaw and the ear in mammals affected the nervous system.
Walter Weare (2000) did his graduate studies in the lab of Prof. Richard Schrock at MIT. After academic stints as a postdoc at Lawrence Berkeley National Laboratory and as an Assistant Professor of Chemistry at NC State, Walter rejoined the "real" world as a Research Scientist at Cree LED.
Reaching out to all four alumni researchers, we've asked some pre-panel questions to get the conversation started. Some of their answers may surprise you. 
Clearly, you were all very motivated students and took valuable opportunities during your time at UO. What ways were most valuable in your finding these opportunities? 
Muhammad Khalifa: I was also an RA in UO Housing during my time there, and my one piece of advice to any student (or anyone going through a new/transitionary phase in their life) was and still is to "get involved." I intentionally leave that pretty open to interpretation; I think being on the lookout for ways to be involved with things that interest you (whether that is community service, or student outreach, or research, or whatever) is key to finding others who share those interests and having chances to learn/grow. The path of academic/career growth is often not linear but circuitous, and that's a good thing—but you have to be tuned in to yourself and follow that gut curiosity. If something piques your interest, instead of thinking "I hope I can do xyz one day," ask "who is doing this right now, and how can I get involved or see what this is all about today?" You might find it's only interesting to you for one day, or it might become a lifelong pursuit! And it's a bit of a snowball effect—checking out the whitewater rafting club's meeting might lead you to the graduate student who gets you interested in chemistry, etc
Kelsey Stilson: Being in a CHC dorm surrounded by other people as motivated and creative as me was key for me. I began to learn about what it meant to be a researcher (like many scientists, I initially thought I was going to be a medical doctor), met people already working in labs, and began to work up the courage to talk to professors. I was one of those students that was terrified of professors their first year. If you feel isolated by the pandemic this year, don't panic! Make sure to start going to the zoom socials and find people with similar nerdy interests as you. A love of Dune often leads to science.
Mike Boehnke: Volunteering to work with Bill Bradshaw and Chris Holzapfel gave me a taste for research and helped me decide to learn biology which I then combined with my previous work in mathematics.
Walter Weare: I was always on the lookout for research opportunities having done some marine biology research on Guam in High School. I was able to join a small mycology group during my first year at UO. Being in the first iteration of the honor's college dorm helped with connecting with older students who were in research labs so it wasn't that intimidating to look for or find one. When studying fungus didn't really grab me, I was on the lookout for something else when my organic TA suggested that I look at his group (Hutchison) in chemistry. Other chemistry professors my freshman year had suggested joining research ASAP, and ultimately the Hutch Lab ended up being a great fit that has shaped the rest of my professional career! Research labs are almost always searching for undergraduate talent—by standing out (being prepared, asking questions and bringing outside material to bear on the course topic) in courses, particularly freshman/sophomore level "major" courses, I have found that opportunities will present themselves to you.
Which experiences/classes/opportunities gave you the most preparation for your first step after CHC?
Muhammad Khalifa: Being involved in undergraduate research really changed everything for me—I found something I was interested in, found mentors who could support me in various ways, and really helped me understand what was possible. My first step after CHC was graduate school, and so the research experience was foundational. But I also think the broader CHC experience enriched that— being able to take classes about feminist science fiction and videogames, or the seemingly ancient history of the Middle East, grounded the love of chemistry research and what I might want to do in an everyday career in an understanding of history, culture in the United States and the world we live in, that made me (I like to think) a much better citizen of the communities in which I belonged and with whom I engaged as a chemist.
Kelsey Stilson: Research gave me the most preparation. Lab became my social life after the second year and Sam (Samantha Hopkins) allowed us undergrads to do our homework and just hang around lab. I didn't realize it at the time, but it allowed me to really learn what it meant to be a grad student and professor. From there I could decide if I really wanted to pursue that lifestyle.
Mike Boehnke: Excellent coursework in mathematics, notably real analysis and statistics, that prepared me for graduate school in biomathematics.  And excellent courses having nothing to with mathematics, like "History of Ideas," "Europe since 1789," and the "Novels of Kurt Vonnegut," that prepared me for a better life.
Water Weare: My research in the Hutch Lab taught me way more than any singular class. I became a world's expert in nanoparticle synthesis and gained a love for scientifically "making" things.  I was also able to attend numerous conferences to learn about chemistry and promote our work through the help of various UO grant programs. At a large state school like UO, if you aren't doing research of some kind in your field then the opportunity of your lifetime is being missed.
In hindsight, what is the important thing you wish you knew while you were a student here to make you more prepared for your life, post-CHC?
Muhammed Khalifa: It never gets less "busy" — it probably doesn't feel like it, but college is some of the free-est time you will ever have, try not to waste too much of it on the "school" part. Take that ceramics class, or the summer off or whatever. I think CHC-type students need to hear this the most, but don't obsess too much about getting it all perfect—do enough to advance to the next stage (whatever that means for you), and enjoy as much of the journey as you can!
Kelsey Stilson: If you are having academic trouble in some way, even though everyone insists you are "so smart" and "just have to concentrate more," email UO health and ask talk to a psychologist. I have only recently figured out I have ADHD and have been powering through things like writing papers when it could have been so much easier (and it really justified that F in calculus I had while at the UO). Now I work with my superpower some days and use medication other days. Every day I learn a little more about my brain function, but the first step was diagnosis. 
Mike Boehnke: I wished I had realized how much faculty members enjoy interacting with good students.  I would have interacted with them more often than I did.
Walter Weare: I was actually quite a bit more prepared than some of my colleagues due to having three years of largely independent research under my belt heading into grad school. I had missed a few advanced chemistry courses due to my academic path (CHC minor, General Science with a more biology focus than chemistry) but overall I was able to hit the ground running after UO. I think many scientists say something along the lines of "maybe I should understand math/statistics better" so I probably should have fit some of that in - but overall I am quite happy with my education. For me, the CHC was more of a social outlet than an academic one largely due to my heavy STEM focus—the CHC was in the process of finding ways to uniquely enable STEM student success beyond the "pre-med" model during my time there.