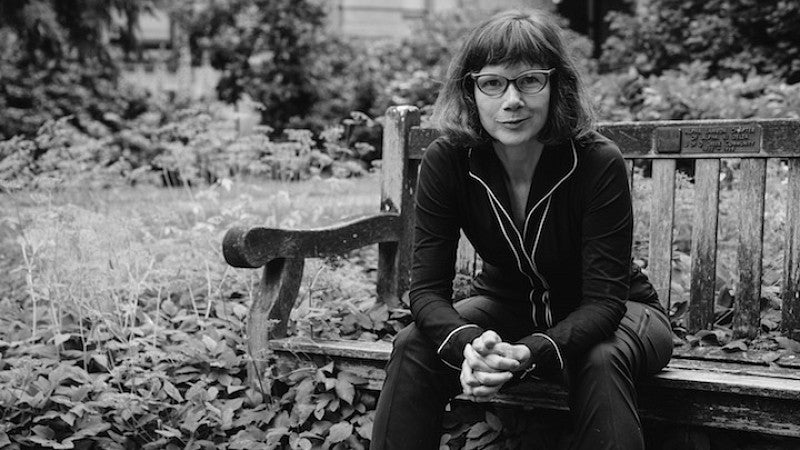 photo by Julian Croman
by Jessica Rotter, CHC Communications
When Corinne Bayerl was a college student in Munich, a professor said something that she not only considered important, but was integral when she developed her teaching philosophy.
"A seminar is good when it is good for those who talk and for those who do not talk," her professor said. In the same spirit, Bayerl explains, she strives to give space to those students who are introverted or who come from other cultural backgrounds in which the notion of scholarship, or leadership in general, does not directly translate to rhetorical performance. "I have seen that some students only start to talk if they feel free not to talk," says Bayerl.
The Clark Honors College welcomes Bayerl as a 2020 new Faculty-in-Residence. Bayerl, a senior instuctor in compartive literature, has been an affiliated faculty member of the CHC since 2016, and is particularly happy that her appointment as a core faculty member will finally allow her to be an advisor for honors theses in CHC.
For the past six months she has been on a research fellowship in Wolfenbüttel, Germany, working on a scholarly book focused on 17th-century battles that pitched playwrights and actors against theological and political authorities in a fight for the legitimacy of theater.
Bayerl enjoys teaching comedy and satire in various media, and regularly offers courses dealing with poetry and plays.
"I am drawn to rhythm and sound patterns in literary works, and I think that learning how form creates meaning is one of the goals of an arts and letters class," she says.
Bayerl, who grew up in Europe, came to the United States to gain experience in academic publishing abroad.  She decided to stay in the U.S., eventually receiving her Ph.D. in French Literature from the University of Chicago in 2014.
Her earlier college education in Munich and Paris was quite different from the education many American undergraduates receive.
"Above all, university education was free so the question 'Is it worth my money?' never came up," said Bayerl.
The Comparative Literature departments in Munich and at the Sorbonne were small, which allowed Bayerl to connect with the field and with other students, an experience that she now tries to replicate in her own classrooms, which will undoubtedly resonate with CHC sudents.