Dean
Carol Stabile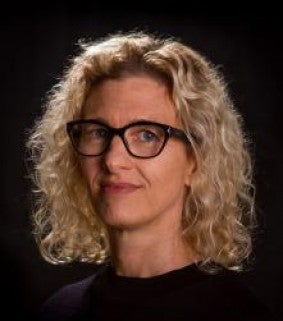 Associate Dean for Faculty
Liska Chan
Associate Professor of Landscape Architecture
 

Associate Dean for Undergraduate Studies
Daphne Gallagher
Senior Instructor of Anthropology
 
---
Message from the Dean
Thank you for navigating to the Clark Honors College webpage! We are a community of scholars studying, learning, teaching, and researching in a small liberal arts college embedded in a major research university. We offer the best of both worlds: the intimacy of small, rigorous, discussion-oriented classes with the resources and breadth of a world-class, innovative university. If you are a prospective student reading this letter, I am sure that you are intellectually curious, hard-working, and high-achieving. You are likely searching for a college experience that will challenge you, nurture your ambitions and dreams, and enable you to grow in unexpected ways as you prepare for an exciting future. If that description applies to you, I very much hope that you will apply to join our community.
Before you apply, however, you should know one fundamental truth about the Clark Honors College: we expect you to take intellectual risks and dare to fail. If you envision your future in a STEM field, we insist you study the humanities. If you conceive of yourself as a novelist, we expect that you will embrace the opportunity to learn calculus or chemistry. If a particular area of study seems fascinating yet daunting to you, we will encourage you to dive in. 
At the Clark Honors College, we believe in the interconnected nature of diverse forms of knowledge. The most penetrating questions are generated by the collision of different ways of knowing. Insightful answers to these questions will likewise demand an uncommon breadth of learning and range of understanding. 
If you decide to attend the Clark Honors College, you will come to the ideal place to begin an unforgettable intellectual adventure. You will thrive in seminar classes characterized by vigorous debate. You will join a community of scholars working grappling with tough questions and exploring world-shaping ideas. You will discover how inspiring it is to spend your days in such a stimulating environment. Mentorship is at the heart of our enterprise. You will be supported by a dedicated team of staff and faculty, and our highest priority is the fulfillment of your academic dreams.         
But enough from me, at least for now. Please explore our website to learn more about the amazing students, faculty, and staff that make the Clark Honors College such a special place. 
Gabe Paquette
Dean, Clark Honors College
---
 Clark Honors College Advisory Council
The Clark Honors College experience does not end with graduation. Honors college students remain close with each other and with the University of Oregon long after they have completed their undergraduate degrees. Our graduates are represented by an active Advisory Council, including representatives from a wide variety of backgrounds and professional careers, who lend their guidance, enthusiasm, and insight to the college as we work to make the next 50 years as memorable as the last.