"Strangers in the Village: The Cultural Politics and Poetics of Black-American Cinema"
Date: Friday, Feb. 24
Time: 2 p.m. to 3 p.m.
Place: EMU Redwood Room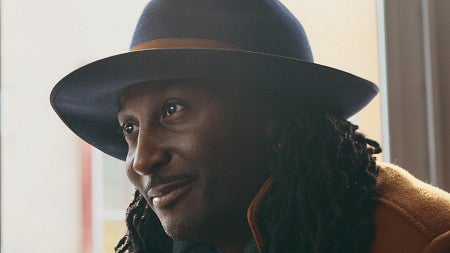 The Clark Honors College's Equity, Justice and Inclusion visiting fellow Dr. Artel Great will deliver a lecture on African Americans and the film industry. Great, an Independent Spirit Award-nominated filmmaker and a scholar of Black cinema and media culture, is the George and Judy Marcus endowed chair in African-American Cinema Studies and assistant professor of Critical Studies at San Francisco State University.  His appearance is co-sponsored by CHC and the Division of Equity and Inclusion.
As an Honors College fellow, Great is teaching a course this term that actively explores the hidden histories of Black cinema in the United States. Since the very beginning of motion pictures, the film industry has generated a catalog of tropes, caricatures, and grotesque depictions that have relegated Black bodies to the margins of the film frame. Despite these constraints, Black filmmakers have managed to forge major innovations in the cinematic arts for nearly 127-years. His course analyzes a range of feature films, both documentary and narrative, that highlight the intellectual history, aesthetic practices, and cultural politics of Black-American cinema, examining how these films have managed to forecast, initiate, and visualize social change in a wide variety of contexts.
CHC scholarships and awards application season opens
Any Clark Honors College students who are looking for financial help to pay for their education can apply for scholarships and awards for the 2023-24 academic year. The deadline for applications is March 1, 2023, by 5 p.m. All applications must be submitted online via the Robert D. Clark Canvas website. For more information, visit the CHC scholarship website.
Honors College acting dean and student pen Ms. Magazine story on dearth of women in data science
CHC junior Maya Rios and Acting Dean Carol Stabile are the co-authors of an article that reveals how a lack of female representation in data science can be detrimental to artificial intelligence. See the story here.
CHC faculty member authors article in Psychology Today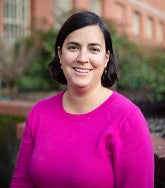 Nicole Dudukovic, the director of the UO undergraduate neuroscience program and a CHC faculty-in-residence, penned an article in Psychology Today earlier this month. Her story "Can Memories Be Plagiarized?" addresses the phenomenon of how people can form false memories of events that they never experienced themselves. "It turns out that details from someone else's memories can easily get slipped into your own autobiographical memories," Dudukovic writes. Read the story here.
How a CHC-affiliated instructor views protein bars
When a reporter for the New York Times wrote a story on whether protein bars are good for you, she reached out to Hannah Cutting-Jones, UO's food studies program director and a CHC instructor. Cutting-Jones is teaching a CHC class winter term called "The Protein Wars." Check out the story.