Majors: Spanish and International Studies
Former Member, CHC Advisory Council
Program Officer, Bill & Melinda Gates Foundation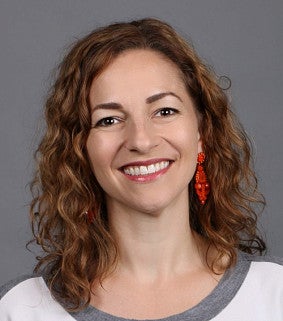 " Every person deserves the chance to live a healthy, productive life."
This quote, which I read every morning when I walk into work, is the philosophy behind the philanthropy of the Bill and Melinda Gates Foundation. Guided by this belief, the foundation seeks to find innovative solutions to the areas of greatest need in the world. There are over 2.5 billion people who live on less than $2 a day, who don't have the chance to live a healthy and productive life. Guided by this belief, I chose to make giving back through global economic development my career.
In my role, I engage in advocacy efforts to promote public policies that advance financial inclusion for people living on less than $2 a day. Just 23 percent of people living in poverty have access to financial services—access for women and people in rural areas is even lower. It is hard for us to imagine living our lives entirely in cash, without safe ways to store it, having to carry it safely while transporting it to family or bill collectors. Yet the majority of the world's poor do, navigating a complex set of expensive, risky loans and savings strategies. The good news is that technologies made possible by the ubiquity of mobile communications are enabling "digital" money to be sent over the mobile phone, which can be converted back into cash upon its arrival to the recipient. This innovation is fundamentally changing the opportunities for the poor to access financial services, a key element in living a productive life. To further this innovation, I work to build strategic alliances with governments and the public and private sectors, fostering greater public awareness of financial exclusion.
I never imagined the possibility of this kind of a career when I was a student at the Clark Honors College. Despite that, the CHC curriculum and community helped prepare me for it by developing my skills in critical thinking and analysis. And the caliber of my classmates and professors challenged me on a daily basis. From the first week of class until graduation, I felt a rush of intellectual adrenaline in my CHC classes as the quick and deep thinking, matched with wit and originality, constantly kept me on my toes. The ethos of the CHC—to consider your contribution to the CHC community, to society, to a cause greater than yourself— instilled in me the ethos that giving back should be a core theme of any career. I am fortunate to have this opportunity to give back in my career, and I encourage CHC students to consider the option of careers in global economic development. The rewards of doing this work are endless.