Major: Fine Arts
Principal at Kennedy Elementary School, Medford, Oregon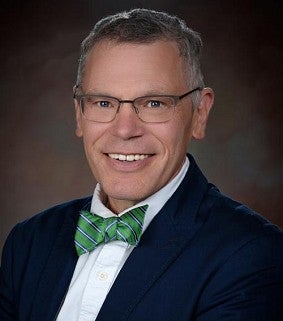 "So, what are the references for the animated film you have completed for your senior project?" 
I was a nontraditional honors college student: I was pursuing a degree in fine arts. The professors were not sure what to do with me. I wrote, drew, and filmed a short animated film for my senior project. The idea came to me on one of those rare snowy days in Eugene. I saw a huge oak branch fall on Summit Street. At the same time, I could hear the joyful voices of bundled up kids taking advantage of a slippery hill. Didn't they know that this old tree has suffered? 

"Well," I replied, "I was caught between enjoying a beautiful and rare winter day, and grieving for a gorgeous old oak tree. I came to realize that one event can cause joy and pain." Unfortunately, my advisor was focused on a traditional dissertation mindset: a thesis always builds on the work of others.

Dave Foster, then head of the UO art department, taught one of the colloquium courses offered by the Clark Honors College in the early 1980s. Dave expertly guided discussions that explored challenging ideas, and forced metacognition. We typically spent more time in dialogue than in the studio. The "craft" of the arts took a back seat to original ideas that solved a problem or illuminated humanity. 

My fellow students were brilliant in recalling facts, synthesizing ideas, analyzing text, debating opinions, and summarizing complex ideas. I took a certain amount of glee in watching them struggle in Dave's class. They had little practice developing original designs or opening themselves up to their own sensory experiences. In the arts, personal experiences are valued. Original ideas are prized. Design works. Metacognition is the norm.

In order to satisfy my thesis advisor, I did come up with a reference for my film: The Giving Tree, a children's picture book. The old oak tree was the genesis of my thesis project, I. Cycle, an animated film.
"I have the best job in the world, and I am grateful to the CHC for providing me a very unique education. "
— TOM ETTEL
I just completed my 21st year as a school principal in Oregon. My education in the CHC, paired with my experiences in the arts, prepared me perfectly for my vocation. I could not ask for finer professors than those in the Clark Honors College. They had expertise and passion for their field. Small class size ensured that the professor knew each student and could assist along the way. The colloquium courses provided diversity of thought that is critical for all students and demonstrated that other types of thinking are valued, valid, and applicable.

The duality of my college experience has been critical to my success. My honors college background prepared me to read and think critically on the work of others. I can effectively summarize, synthesize, and analyze research and strategies. My arts background prepared me to apply the research: reflecting on how ideas are best shared, designing instructional strategies, and providing motivating follow-up. 

I have the best job in the world, and I am grateful to the CHC for providing me a very unique education.
 
Summer 2014