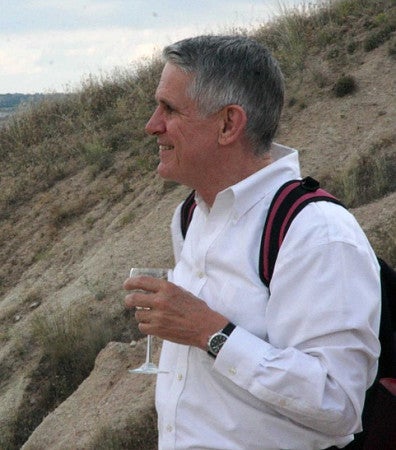 January 21, 2022
Story by Morning Glory Ritchie
Photos courtesy of Robert Ousterhout
As a high school student in small-town Monmouth, Oregon, Robert Ousterhout '73, felt unchallenged. He found his high school experience lacking and went through those educational years as if he was simply gliding by.
But everything changed when he started attending Clark Honors College, and went in the opposite direction.
Things were not easy during his initial time at CHC. While high school had been relatively easy, Ousterhout felt behind academically and was apprehensive about succeeding at the university. After a bit of time, however, it became clear that CHC provided the environment he needed to thrive. When he decided to join CHC study groups and attending faculty office hours, he began to feel more academically confident and successful.
 "It was like the finishing school I needed," he explained.
A particularly influential class he took in CHC was an English literature course that strengthened his professional writing skills and helped establish him as a reader. He felt as if he was just starting to learn how to learn, as opposed to combining fragmented facts and simply memorizing them.  He realized that he was lucky in a setting with the small classes and intellectual classmates.
"I learned just as much from my cohort at the CHC as I did from my professors," he said. "I had the right kind of instruction that I needed through the honors college."
During his time in CHC, Ousterhout embarked on a study abroad trip to Vienna, Italy which was ultimately life-changing, and was eye-opening to experience another culture. He had never traveled outside of the Pacific Northwest before. When he returned, he declared art history as his major and wrote his honors college thesis on early Italian painting. He later decided to pursue a PhD in art history and to continue in academics and on-site field research in Greece and Cappadocia, Turkey, which continues to excite him as he experiences art by seeing it firsthand.
"None of us come from the same background, we come from different experiences."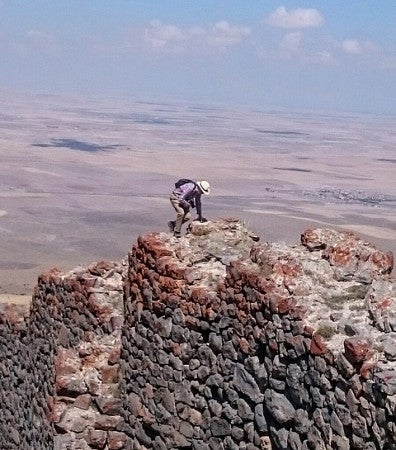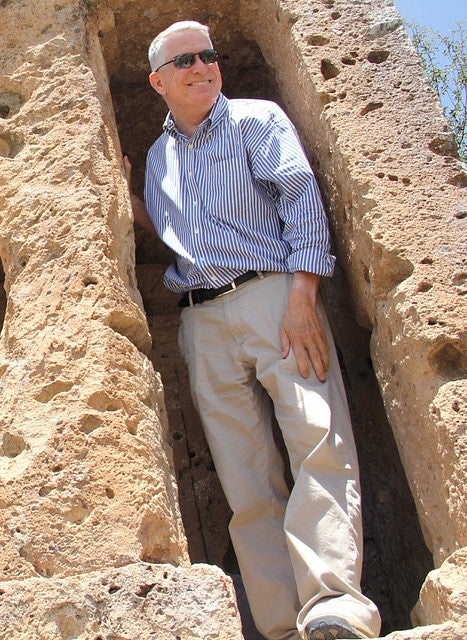 Now, Ousterhout has authored numerous publications on Byzantine architecture and monumental art. His recent works include Visualizing the Community: Art Material Culture, and Settlement in Byzantine Cappadocia (2017) and Eastern Medieval Architecture: The Building Traditions of Byzantium and Neighboring Lands (2019). The latter won the 2021 Haskins Medal, awarded by the Medieval Academy of America. Visually stunning, Ousterhout's books reflect his distinctive approach to scholarship in the field of art history, including how we reflect on and view monumental art as sacred spaces. For example, Ousterhout reflects on the Church of St. Nicholas in New York City, destroyed during the 9/11 NYC attacks and its similarity to Byzantine architecture like the Hagia Sophia.
Prior to the pandemic, Ousterhout rarely spent a summer in the United States. Instead he studied and documented the rock-cut churches and settlements of Cappadocia which was featured in a television special with Martha Stewart and where he established a summer program for graduate students in medieval studies, archeology, and art history.
Viewing scholarship as a creative endeavor, Ousterhout attributes the significant role that his undergraduate study abroad has played in his current work, and the importance of on-site observation as it applies to both his writing and teaching careers. He regularly took graduate students for on-site study in Greece and Turkey. As opposed to only learning about art history in a textbook, Ousterhout feels that taking graduate students into the field where they can come face-to-face with art allows them to approach the work with fresh perspectives, as he did as a CHC undergraduate.
He still remains in touch with many of his former classmates from CHC. His advice to current and prospective students is to not be afraid to ask for help, and to take advantage of the many resources available to honors college students. He believes that utilizing CHC resources can successfully shape one's path for an entire lifetime, as it did for him. It's "an opportunity one will never have again," he added.
In 2021, he established the Robert Ousterhout Scholarship Fund, which provides support to CHC students with demonstrated financial need, particularly students majoring in the arts and humanities. With this generous donation, Ousterhout holds doors open for students, enabling them to take advantage of the live-changing opportunities available at CHC.
"The more you know, the more questions you have, and the smarter questions they will be," Ousterhout says. "None of us come from the same background, we come from different experiences."