Majors: SP Theater Arts and Electronic Media Production
Teach For America
DVA Productions: The Big Picture: Rethinking Dyslexia (2012) and The Eyes of Thailand (2012)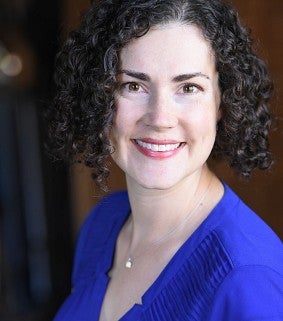 Instead of "giving back," I prefer "paying it forward." As an undergraduate, I began paying it forward as a student orientation staff member, a student ambassador, and eventually as performing arts coordinator for the University of Oregon, where I produced and directed The Vagina Monologues and produced performances for Margaret Cho and Maya Angelou.
Upon graduating from Clark Honors College, I dedicated two years of my life to teaching middle school drama and dance in the South Bronx with Teach For America. Despite the challenges of teaching more than 300 students (ages 10–15), I am most proud of the lessons that connected drama, dance, and the arts to my students' lives, and instilled the values of interdependence and nonviolent communication, lessons I hope they carry with them to this day.
Next, I migrated to San Francisco, California, to pursue my career in film and video production. In 2006, I opened DVA Productions to use my gift of storytelling to produce film, theater, and dance works that give a voice to the voiceless and promote peace, justice, and equality. That mission led me to produce The Big Picture: Rethinking Dyslexia (2012), which premiered at Sundance and on HBO, and to direct and produce The Eyes of Thailand (2012) (eyesofthailand. com), the ten-time award-winning documentary narrated by Ashley Judd (available on iTunes, Amazon.com, and DVD). Currently, I am intrigued by the power of technology to achieve social justice, so I'm developing the Get Reel mobile app to track violence against women in film.
The critical analysis, outside-the-box thinking, and writing skills I learned at the Clark Honors College empowered me with the desire and the tools to pay it forward. Who knows where my path for social justice will lead?—but I am eternally grateful for where it started.