The Clark Honors College Student Association (CHCSA) cultivates a sense of community within the Clark Honors College. Our events and opportunities are aimed at creating new friendships, not only between students, but also between students and faculty, and between students and the community at large. We believe that as students it is our responsibility to engage, to participate in our own education, and the CHCSA positions us to have a representative voice within the Clark Honors College administration and the wider university.
Join Us!
---
We host several student-focused events each term that meet our goals of providing academic enrichment, service learning and community building:
Academic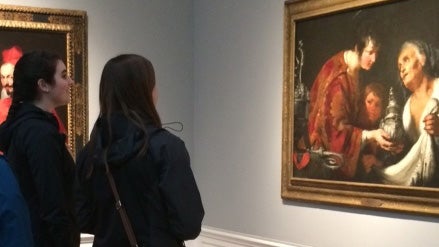 Major Mixers
TED Talks
Museum Tours
Author Talks
Fireside Chats with Professors
Social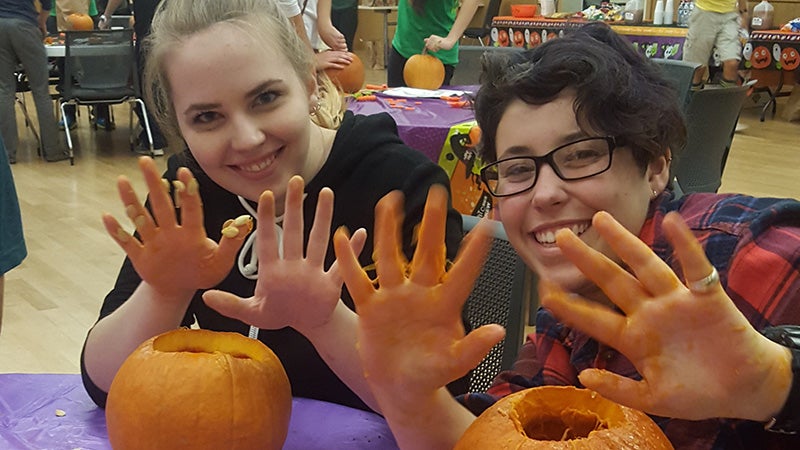 Shakespeare Festival
Oregon Coast Trip
Movie & Activity Nights
Salsa Classes
Pumpkin Carving
Service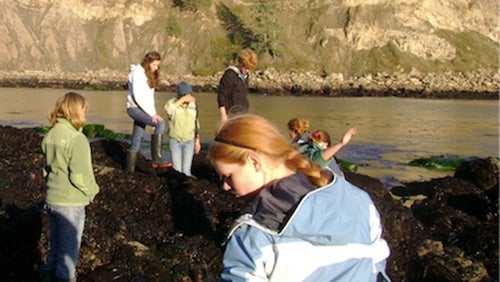 Beach Clean-Up
Restore Hendricks Park
MLK Day of Service
SAIL Summer Camp
​Tutoring at Local High Schools
---
Leadership
CHCSA Officers include students from all class years and provide a rich experience for students to develop leadership and teamwork skills.

Rebecca Foley

I'm a family and human services major doing psychology and nonprofit administration minors. I'm the Co-President of CHCSA and love the opportunity it gives me to engage with the community and academics of the honors college.
Jean Elliott

Hi my name is Jean! I'm a junior, Product Design major, and one of CHCSA's Co-Presidents. I enjoy planning events and communicating with students and CHC faculty and staff in order to create a community within the wider university! When I'm not working, I'm out on the soccer field or making something in the Millrace studios!
Caley Carlson

I am a Sophomore from  Portland, Oregon with a major in Political Science and a double minor in International Studies and Legal Studies. I am the Intramural Sports Chair and am responsible for creating Intramural teams for CHC students to help foster a community. I hope to increase participation and make intramural sports accessible for everyone.
Zaria Parvez
 I'm Zaria, and I am the Communications Coordinator for CHSCA. I am an advertising major and am minoring in psychology and business. I love fuzzy socks and funny jokes, so let me know if you have either!
Zeeya Aspandiar 
Hey, I'm Zeeya and as the CHCSA Merchandizing Chair I'm here to make you look smokin' and feel invincible in a variety of CHC gear. When not crying over the fate of my best friends in TV shows, I'm working towards my Human Anatomy & Physiology major, avoiding the gym, and wanting to pet that dog.
Laura McCormick
I'm a CHCSA's Director of Operations and Finance and a senior International Studies major with minors I in Global Health, Biology, and African Studies because I'm trying to figure out how to save the world. #wishmeluck
 Emily Fowler
I'm Emily, the CHCSA Academic Enrichment Chair and Common Reading Coordinator. I spend my time studying Political Science and History, competing for the UO Mock Trial team, and trying to find Eugene's best cappuccino. I am so excited to plan events for the CHC to help you engage with different faculty, explore new ideas, and cultivate what the CHC does best: community.
Maurisa Rapp
Hi my name is Maurisa! I'm a sophomore, human physiology major, and the CHCSA Volunteer and Wellness Chair. I'm here to coordinate events to benefit the mental and physical health of the students here in the Clark Honors College!
---
Contact Us
jeane@uoregon.edu | rfoley2@uoregon.edu