Admissions & Financial Aid
Are We Right For You?
Do you feel energized by new ideas? Do you find yourself always wanting to dig deeper into a topic? Do you care deeply about social problems and want to work with others to find solutions? At Clark Honors College, you will join a community of students and faculty who are brimming with thoughts, opinions, and approaches, but are also eager to listen to others, consider facts, and grow. Our students challenge and embrace opportunities to consider scholarship, engage in criticism and analysis, and arrive at research-based solutions. In CHC classes, you work together in and out of the classroom to share experiences and exchange perspectives.
Admissions into the Clark Honors College is highly competitive. Each year, more than 4,000 students apply for a limited number of spots in our incoming class. Admissions looks for evidence of academic motivation, creativity, and critical thinking in each application, valuing diverse experiences, backgrounds, and interests. Our success, and yours, is in the mix of how our students come together and join one another on academic and intellectual adventures.
---
Admissions Requirements
The CHC is "Just Right"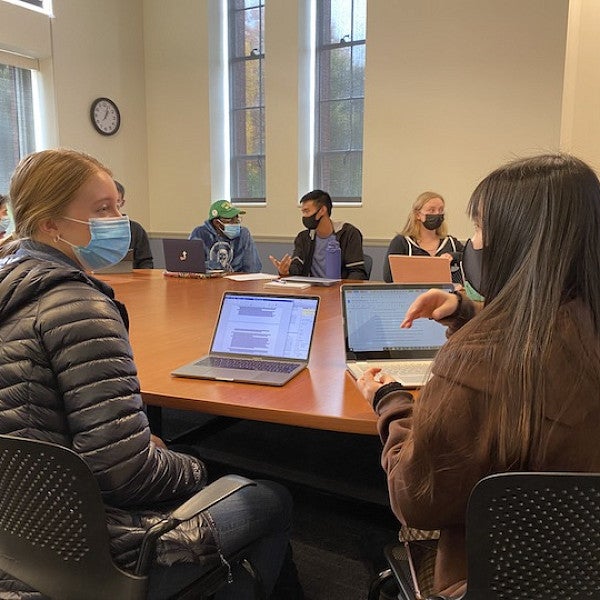 At the CHC, you enjoy the resources of a major research university, like a prestigious and growing environmental studies program,
zebra fish labs
, 
innovation incubators
, and a 3+3 law school program. You also receive the personalized attention of a small liberal arts college: classes in the CHC are capped at 19 students, but average 15 students per class, which are always taught by professors with a passionate interest in their fields and a desire to teach material in new and engaging ways.
At CHC, our students have access to signature teaching programs, like the Calderwood Seminars for Public Writing in which students take academic subjects and reconstruct the information for a public audience; the Inside/Out Program in which CHC students and incarcerated people learn together, side by side; the Mentored Research Program that pairs students and professors to work on in-depth research projects; the Internship Funding Program that supports students with unpaid internships so that no great opportunity is missed because of lack of financial return; and the Knight Campus Undergraduate Scholars Program, which awards  two mentored research opportunities for second- and third-year CHC students with $8,000 in support. Of course, you will write a thesis—the capstone experience of the CHC—an undertaking that hones your research and writing skills and allows you to dig even deeper into a topic about which you are passionate. CHC theses can lead to career outcomes and serve as the springboard for graduate school research.
Does any of this strike a chord? If so, the Clark Honors College may well be the place for you. We look forward to reading your application.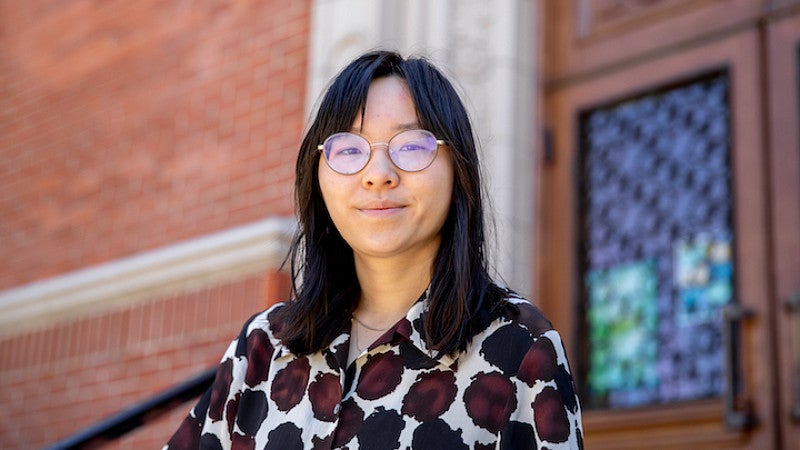 "I wouldn't be here, with a thesis successfully defended and submitted, without the guidance of my advisors. They believed in the merits of my research, which at times I couldn't see myself. Barring personal motivation and ability, I think a good committee is the difference between a bad thesis and a good one and a good one from a great one. Go to those office hours and make those connections: you'll be thankful for it, I'm sure."
— Lauren Jin, Class of 2021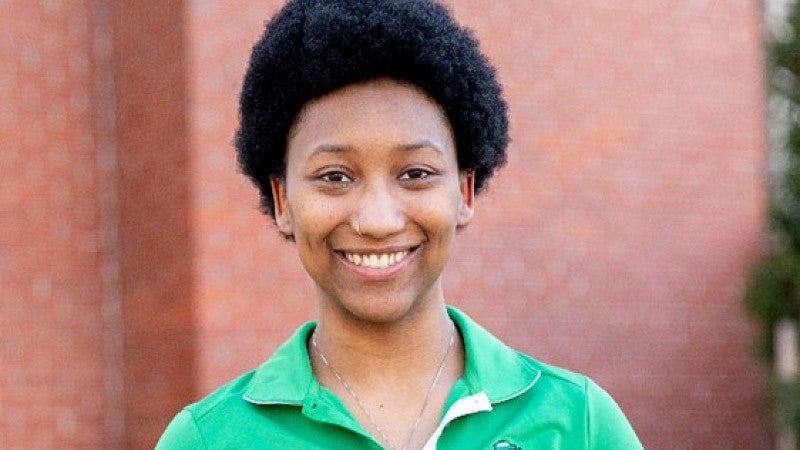 "My four years in the CHC prepared me for the fast-paced and competitive world of graduate school. The CHC's liberal arts approach instilled in me the importance of academic discipline and writing. I learned how to write on a higher academic level which benefited me in the long run. Because I wrote and defended an honors thesis, it made me a more competitive applicant when it came to graduate school as other incoming undergraduates who may not have had the same experience of conducting their own original research. This opened doors for me to apply to top PhD. anthropology programs. Out of the four schools I applied to, I was accepted into three, fully funded!"
— Jyhreh Johnson, Class of 2021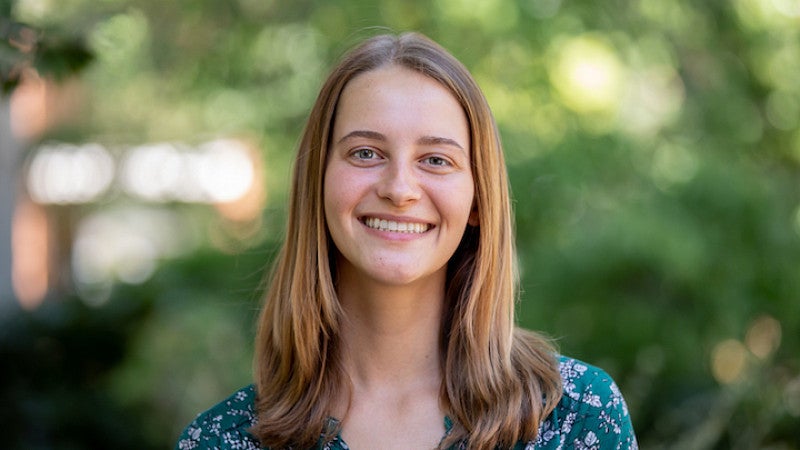 "I am deeply interested in mass-incarceration and often find myself questioning common representations of incarcerated individuals as "criminals," "murderers," or "bad people." Little did I know I would have similar experiences in other CHC courses, through which passionate professors offered alternative insights that helped me develop ideas of my own. Consequently, I credit the CHC for the confident, well-rounded, and independent student I am today." 
— Claire Warner, Class of 2024
Investing in Your Future at CHC 
The price tag on your college education does not necessarily guarantee its quality. In the Clark Honors College, you get the small, private liberal arts experience at a public university price. Still, figuring out how to pay for college is an important consideration. We make it easy for CHC students to take advantage of all the scholarship and financial aid resources available to them.
---
More than 90% of our latest incoming class received financial- and merit-based scholarships which include: 
We'd Love To Meet You!
Come to Eugene, Oregon and visit us—right now! You don't even need to leave your chair.