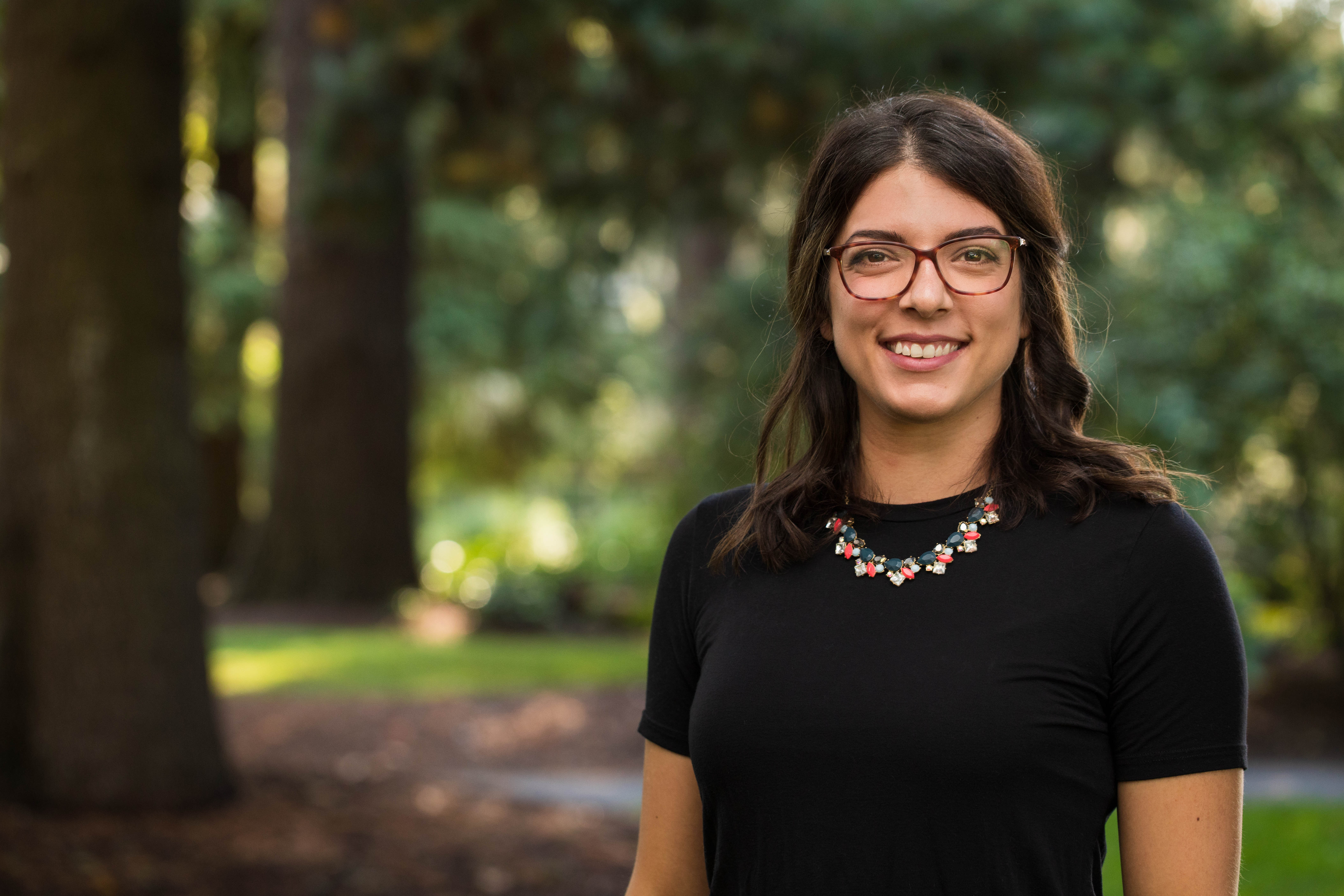 Director of First-Year Experience
arovak@uoregon.edu | 541-346-4986 | 1005A Justice Bean Hall 
Fall 2021 Office Hours:If you'd like to set up an appointment, you can do so through Navigate (https://uo.campus.eab.com/home)  To access those office hours, find the Zoom link here.
Advising Philosophy: I believe that the work of academic advising is the work of diversity, equity, and inclusion. I am dedicated to helping students learn about resources and opportunities available to them, learn to self-advocate, and learn to follow their own unique academic journey. 
PROFESSIONAL AREAS: First-Year Experience and Transition, First-Generation Student Support.
Academic Background: 
Ph.D., English, University of Oregon, 2019 
M.A., English, University of Colorado - Boulder, 2014 
B.A., English and Anthropology, University of Colorado -- Boulder, 2010 
Dr. Rovak completed her PhD in Literature at the University of Oregon with a specialization in Politics, Culture, and Identity and Graduate Certificate in Women's, Gender, and Sexuality Studies before joining the Clark Honors College in 2019. Her research focuses on the intersections of race, gender, and reproductive science in African American Literature to consider the ways reproductive justice is always speculative and requires a multifaceted interrogation across disciplinary methods. As First-Year Academic Advisor, Dr. Rovak collaborates with colleagues across campus and within the CHC to serve the incoming cohort of students and provide consistent support during a student's first year of undergraduate study. She develops advising resources and programming targeted at first-year student success, is an active partner in the CHC Academic Residential Community, coordinates the CHC's Peer Mentor Program, and helps provide weekly updates of advising tips, deadlines, and opportunities for honors college students. In addition, Dr. Rovak serves as a member of the First-Generation Student Support team, a working group dedicated to helping first-generation students find resources they need and celebrate their community at UO.  
Awards: 
2020: Finalist, University of Oregon Excellence in Undergraduate Advising Award 
2019: Finalist, ProQuest Distinguished Dissertation Award in Humanities/Fine Arts 
2019: Excellence in Composition Teaching Award 
2019: Finalist, Equity and Inclusion in the Composition Classroom Award 
---
Opportunities for Students: 
CHC Peer Mentors are part-time student staff members who provide free academic and personal support for CHC students. Peer Mentors are continuing CHC students who work under the direction of Dr. Rovak. Peer Mentors are hired during spring term for the following academic year. If you are interested in applying to be a CHC peer advisor, please contact Dr. Rovak at the beginning of spring term.