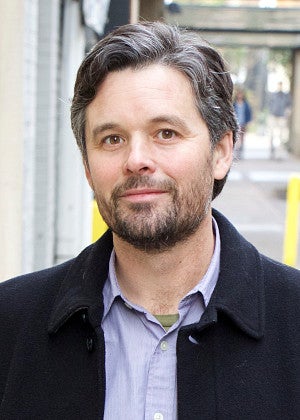 Associate Professor of History and Architectural History
ohowell@uoregon.edu | 541-346-8095 | 206 Chapman Hall
Spring 2019 Office Hours: MW 1:30 - 3:30.
Curriculum Vitae

ACADEMIC AREAS: Urban History & Planning, Design and Architecture, History of Race, Gentrification, Defensive Architecture, Youth Culture
Teaching Philosophy
As a professor my most important task is not to pass along information to students, but to teach them how to conduct research and to write persuasively. Students in my courses will learn to analyze and construct arguments. They read literature in the fields of archeology, architectural history, urban planning, geography, and urban history, but they will also engage with a range of primary materials. This includes traditional sources like newspapers, municipal documents, maps, and architectural drawings, but it also includes music, films, and the built environment itself.
Past Courses
HC 231H Architecture and Urbanism of the Ancient and Medieval World
HC 232H Architecture and Urbanism in the Modern World
HC 444H/431H American Urbanism
HC 444H/431H West Coast Urbanism
HC 444H/431H Field Course: Walking the City
Opportunities for Students
I periodically hire student assistants to help with archival research and to help with mapping projects. This includes digitizing historical maps, but also producing new ones to illustrate publications. For example, all of the new maps in my book, Making the Mission (University of Chicago Press, 2015), were produced by a student worker. I also teach students how to conduct fieldwork in Eugene and Portland. For my upper division courses I provide students access to my own extensive digital archive of primary source material.
Academic Background
Ph.D., Architectural and Urban History, University of California - Berkeley, 2009
M.S., Architecture, University of California - Berkeley, 2005
B.A., Modern Literature (highest honors), University of California - Santa Cruz, 1997
Following completion of his dissertation, professor Howell spent six months as a visiting scholar at the Center for the Study of Social Change at UC Berkeley, and in the Department of Art and Architecture at the University of San Francisco, before joining the Clark Honors College in 2010. He is a member of the Vernacular Architecture Forum, the Society for American City and Regional Planning History, the International Planning History Society, the Urban History Association, the American Studies Association, the Organization of American Historians, and the American History Association. 
Research Interests & Current Projects
Ocean Howell is an expert in the history of urban planning, design and architecture, and the history of race and ethnicity, particularly on the West Coast of the United States. His research concerns the processes through which buildings and cities both reflect and shape social experience. His recent work concerning defensive architecture has drawn wide interest, and he has been interviewed by the Canadian Broadcasting Corporation and the United Kingdom-based Guardian newspaper on the topics of access to public space and the growing use of anti-homeless spikes.
Currently, Howell is working on a GIS-based public history and digital mapping project, "Imagined San Francisco," in collaboration with the Center for Spatial and Textual Analysis (CESTA) at Stanford University. He is also conducting research for a new book on the history of race, urban planning, and food systems in Portland, Oregon.
Awards
2012: Summer Research Award
2012: Stanley Greenfield Faculty Award for Library Research Materials
2011: New Faculty Award
Selected Publications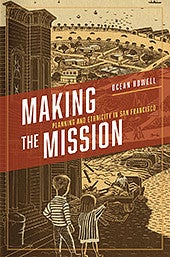 For a complete publication list see Professor Howell's Curriculum Vitae.
Books
Digital
2016, "Imagined San Francisco" is a GIS-based public history project, in development with the Center for Spatial and Textual Analysis (CESTA) at Stanford University.
Book Chapters and Articles
2016, "The Merchant Crusaders: Private Developers and Fair Housing, 1948 - 1973," Pacific Historical Review.
2014, "The 'Creative Class' and the Gentrifying City: Skateboarding in Philadelphia's Love Park," The Dissertation: an Architecture Student's Handbook (edited by Iain Borden), Routledge.
2009, "Skatepark as neoliberal playground: urban governance, recreation space, and the cultivation of personal responsibility," Space and Culture, 12(1): 475 - 496.
2009, "From Public Nuisance to Instrument of Revitalization: Skateboarding in the Built Environment," Actions: What You Can Do with the City, French edition (edited by Mirko Zardini and Giovanna Borasi), Canadian Centre for Architecture.
2008, "Play Pays: Urban Land Politics and Playgrounds in the United States, 1900-1930," Journal of Urban History, 34(6): 961-994.