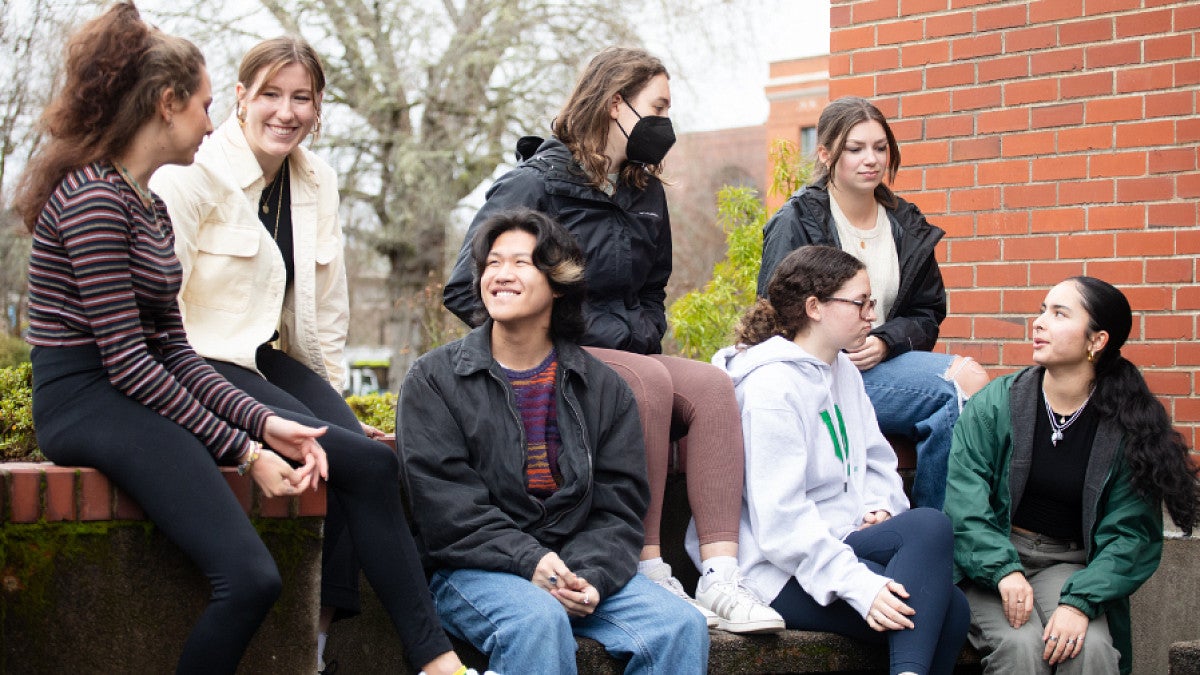 Robert D. Clark
Honors College
Our students make connections, drive innovative thinking, and inspire collaboration
Welcome to our newly admitted students
for the 2023-24 academic year!
We've put together a detailed and up-to-date list of all the latest news
and information for the next class of the Robert D. Clark Honors College.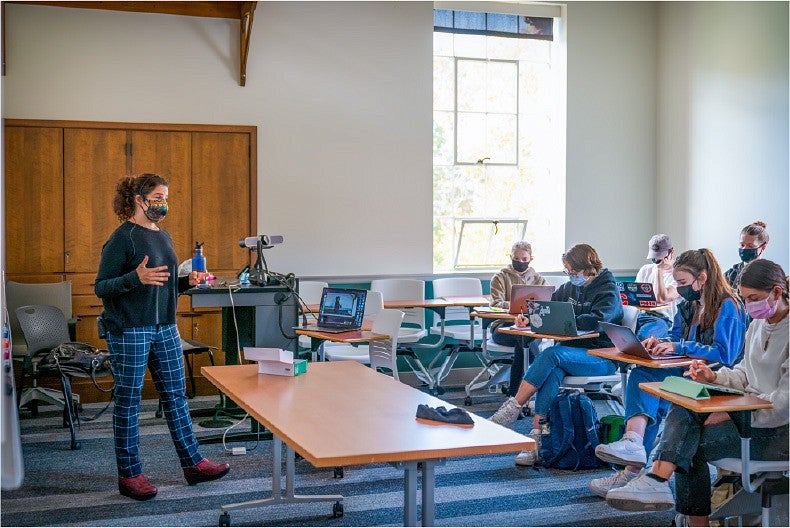 CHC:  The Best
of Both Worlds
CHC is UO's small liberal arts college, offering all the benefits and opportunities of a major research university with research-active faculty and cutting-edge research facilities. In the discussion-based classrooms, you learn with students from majors all over campus, who bring the best of the university into Chapman Hall.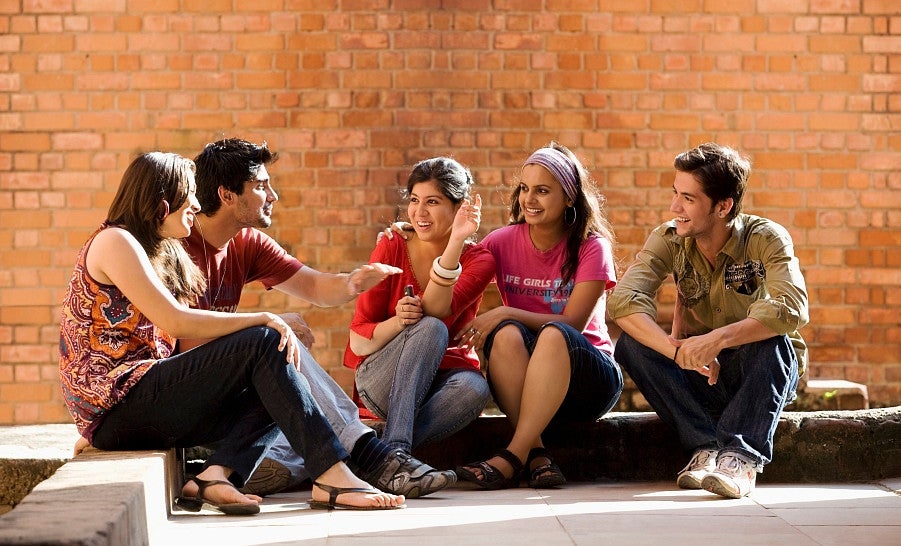 Are you a First-Generation student?
Clark Honors College defines First-Generation college students as those whose custodial parents or legal guardians had not earned a bachelor's degree. You may also identify as a First-Generation student even if you do not fit this specific definition, such as if your parents or guardians attended college outside of the United States, or if your parents or guardians completed their college degrees in a non-traditional way.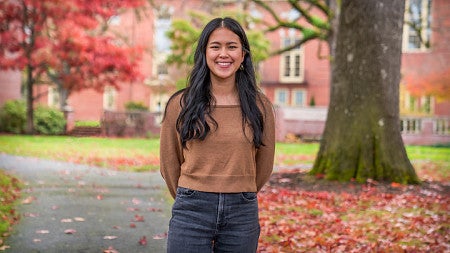 From taking Calderwood Seminars on public writing to coordinating the first-generation student leadership group, I am continually learning how to use my research and communication skills to make tangible differences in my community.
Alexis Han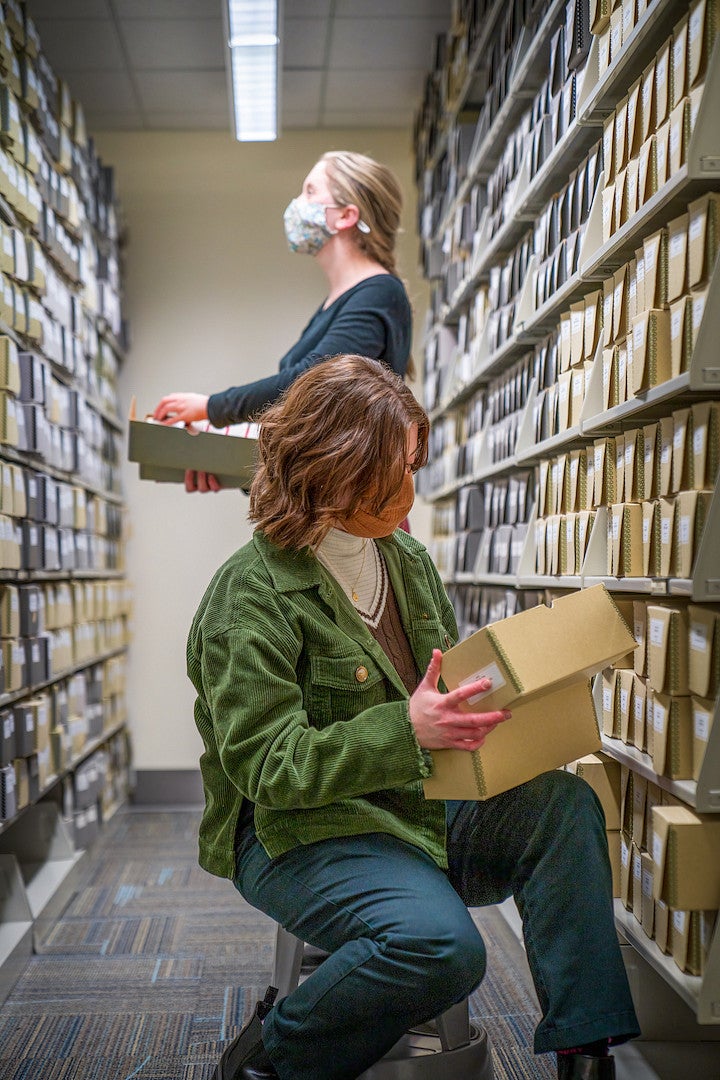 Research Experience
What better way to gain practical experience than to intern with a U.S. Senator, a non-profit like CAHOOTS, or a company like Google that can help you launch your career? What better way to gain research experience for industry or graduate school than working with professors in their labs or on research projects?
Mentored Research
The CHC's Mentored Research Program and Internship Funding Programs allow students to land internships ranging from examining deep-sea larvae with the Oregon Institute of Marine Biology to using ultrasound technology to gather data on muscles and tendons in the knee, to identifying and briefing murder cases with potentially wrongful convictions, to cataloging and preserving historic photographs for museum archives, to name just only a few.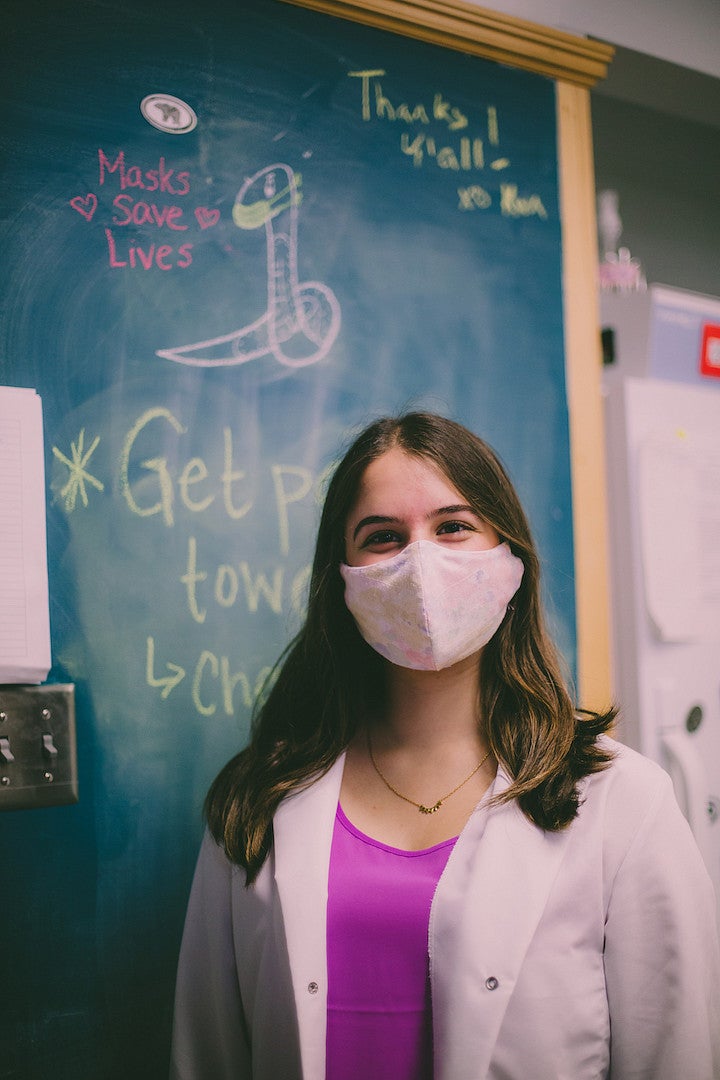 Original Research Thesis
Did a class raise an urgent question that you would like to explore at greater length? Did your internships introduce you to a problem you want to solve? Building on four years of course work, your thesis project provides a real-world problem-solving opportunity meant to launch you into the next phase of your life. The CHC thesis prepares students for multiple career pathways, as well as graduate or professional schools. CHC's unique curriculum helps you build a strong foundation for your thesis project, while at the same time pairing your academic work with hands-on research experiences and internships.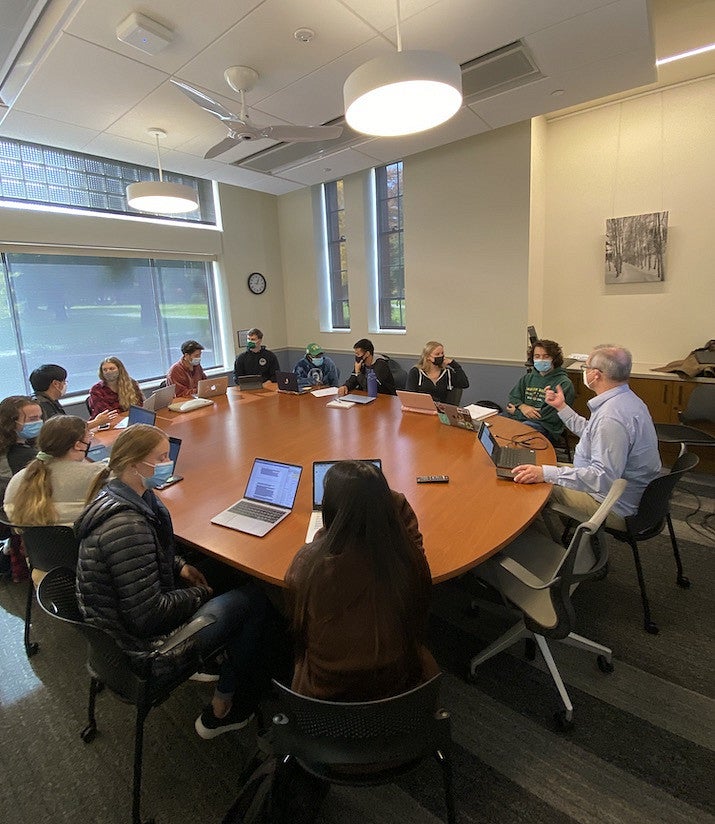 Faculty Mentors
CHC alumni tell us the close mentorship provided by the honors college faculty formed one of the most memorable parts of their CHC experience. Our faculty encourage you to push the boundaries of your knowledge, explore new ideas, and celebrate your successes, creating bonds that will endure after you leave their classrooms.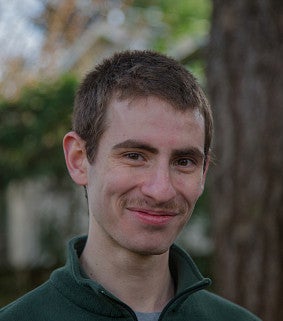 One class that kept me especially on the edge of my seat was a special colloquium about democracy in Oregon, whose entire point was for us twelve students to write essays, share them in class, and then receive constructive feedback on our writing from every classmate.
Tamir Eisenbach-Burner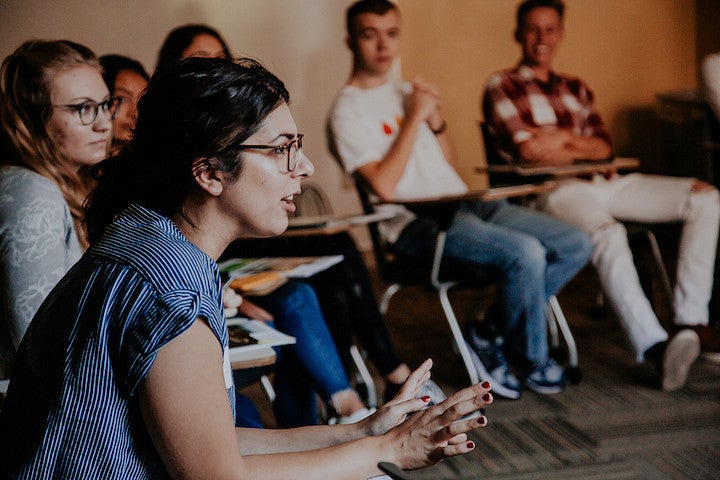 Dedicated Advisors
Our team of professional advisors guide and assist our students to ensure that you build a strong foundation for your academic success. Our advisors have years of experience preparing and assisting CHC students as they apply for distinguished scholarships, prestigious fellowships, noted internships and CHC specific funding (over $80,000 was awarded in 2020-21). At CHC, college is not a journey you take alone, but one filled with support and guidance.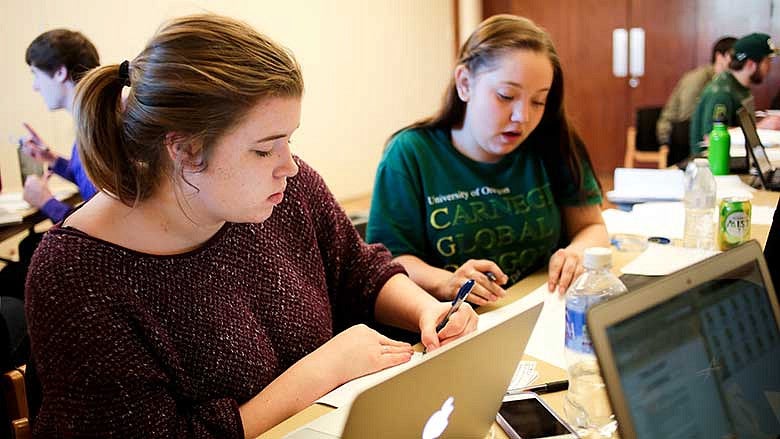 Liberal Arts Curriculum
Our curriculum is designed to help you develop writing, research, and communication skills that you can draw on regardless of where your career path leads you.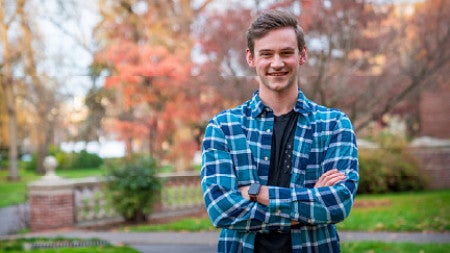 I've loved how much emphasis there is on in class discussion at Clark! It forces you to dig deeper into class material and form relationships with your classmates.
Jon Laus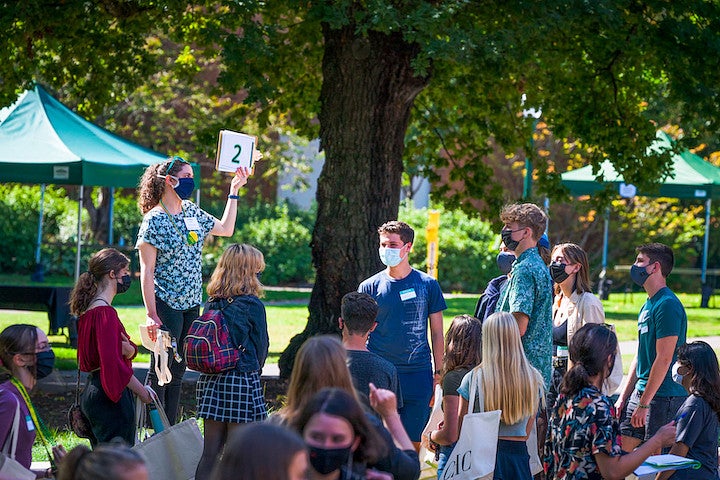 Community
For CHC, inclusion and belonging run throughout the courses we design for our students, as well as the opportunities we provide for them to thrive and grow. Our diverse course offerings (128 classes in 2021-22) feature individualized attention and personal connections with students and faculty.
In visits and panel discussions open to all honors college students, alumni from across all career stages continually reach back to mentor, advise, and share their experience with to the newest members of CHC.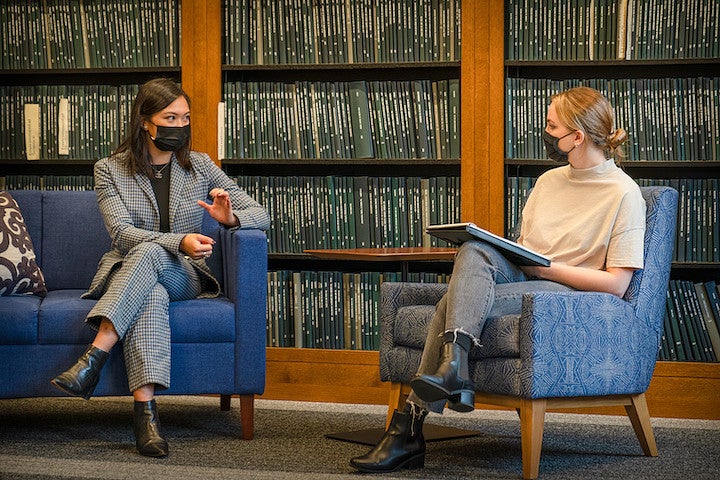 Alumni Who Thrive
Do you want to know what CHC alumni go on to do? One is a Tony-award winning playwright and Oscar-nominated screenwriter; another is the Vice President of Communication for NBC/Universal. The newly re-elected second-term mayor of Scranton, PA is a CHC alum, as is the film-producer turned humanitarian aid worker who dodged bullets in Afghanistan. Others follow their passions to pursue work in research, non-profit organizations, and high-profile companies such as ESPN, Thermo-Fisher, DuoLingo and the Wall Street Journal. Those of our alumni who choose graduate or professional education earn graduate degrees from Yale, Harvard, Berkeley, University of Chicago, and other prestigious institutions.