Professor Susanna Lim has spent her whole life connecting worlds through words
By Derek Maiolo
Fewer than twenty-five percent of Americans can speak a language beyond English, according to a 2013 General Social Survey. Professor Susanna Lim, a scholar of Russian-Asian literature and culture, knows five.
A defining characteristic of a culture is its language. Certain norms, behaviors and emotions cannot be translated. They require a familiarity with the words used to describe them in their unique cultural context. Learning another language opens the door to understanding, and overcoming, those cultural barriers. It offers a chance to see past differences and build mutual understanding.
That connection, how one culture interacts with another, is what Lim is most interested in. "Both my research and teaching are informed by my curiosity and love of foreign languages and literatures," she says. "And, above all, the question of what happens when different languages, cultures, or individuals meet."
That is the focus of her recent work, an English translation of My Uncle Bruce Lee by Korean writer Cheon Myeong-kwan. The translation reflects Lim's new interest in Korean studies and contemporary South Korean fiction, and is her debut as a literary translator. Lim's earlier scholarly work has focused on Russian studies, and she is currently in the process of developing new coursework that examines connections between the West and North Korea, arguably one of the least understood nations on the planet.
---
Becoming a Global Citizen
Lim owes her linguistic expertise to her childhood as a "dip-kid," a term referring to sons and daughters of diplomatic leaders. With parents who work in international relations, dip-kids tend to be a well-travelled and nationally diverse group.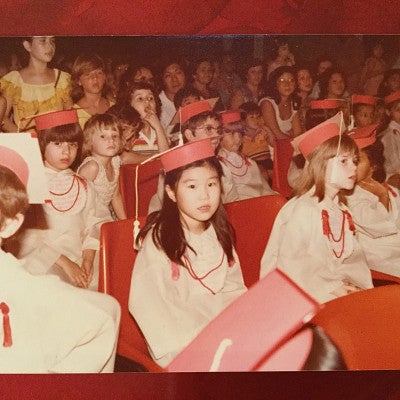 Lim was born in South Korea, but moved with her family to Brazil at the age of six after her dad accepted a job at the South Korean foreign ministry. There, she showed an affinity for picking up languages. In just two years, she had learned Portuguese and English, which she now speaks as fluently as her native Korean.
She would soon leave Brazil for Portugal, then Paraguay as her father's job with the ministry moved the family from place to place. Along the way, she attended school with kids from across the globe, sparking an early interest in her friends' various cultures, especially their languages. "Learning foreign languages and cultures was the very air that I breathed," she says of her school days.
When Lim reached her teenage years in the late 1980s, she began to study Russian, mostly for the challenge, but also out of an intrigue for the forbidden. "During the Cold War, the Soviet Union and South Korea were officially enemies, and South Koreans had been taught to view all communist societies as being dangerous and evil," Lim explains.
Language became her way of challenging that norm, an arguably healthier form of teenage rebellion than staying out past curfew.
Lim's most recent academic work, a study of nineteenth-century Russian writer Leo Tolstoy (1828-1910) on Korean modernity, examines the effect that Russian authors have had on South Korean culture, despite the animosity between them. "It may sound surprising to American audiences, but Russian literature is well-known and respected in Asia," she says.
Leo Tolstoy, author of seminal works like War and Peace and Anna Karenina, also wrote several fairy tales that won the hearts of many South Koreans beginning in the early 1900s. Lim herself grew up delighting in his mystical fables of peasants and tsars, imps and devils.
Tolstoy, a proponent of individual freedoms, became somewhat of a hero in South Korea, which lived under Japanese rule from 1900 until the end of the Second World War. His writings inspired such freedom fighters as Yi Kwang-su (1892-1950), a pioneer of modern Korean literature whose works have often been compared to Tolstoy's.
When the Cold War chilled relations between Russia and South Korea, Tolstoy became a sort of glue holding the two cultures together. "They were warring with each other, but there was still this rich exchange of literature," Lim says.
---
"Tout Comprendre C'est Tout Pardonner"
This quote from Tolstoy appears in War and Peace. In English it translates as "to understand all is to forgive all."
It is that same philosophy that Lim brings to each honors college course she teaches. "Being curious about that other person — showing empathy, not shutting yourself out — I think that's the spirit that I always try to operate in," she says.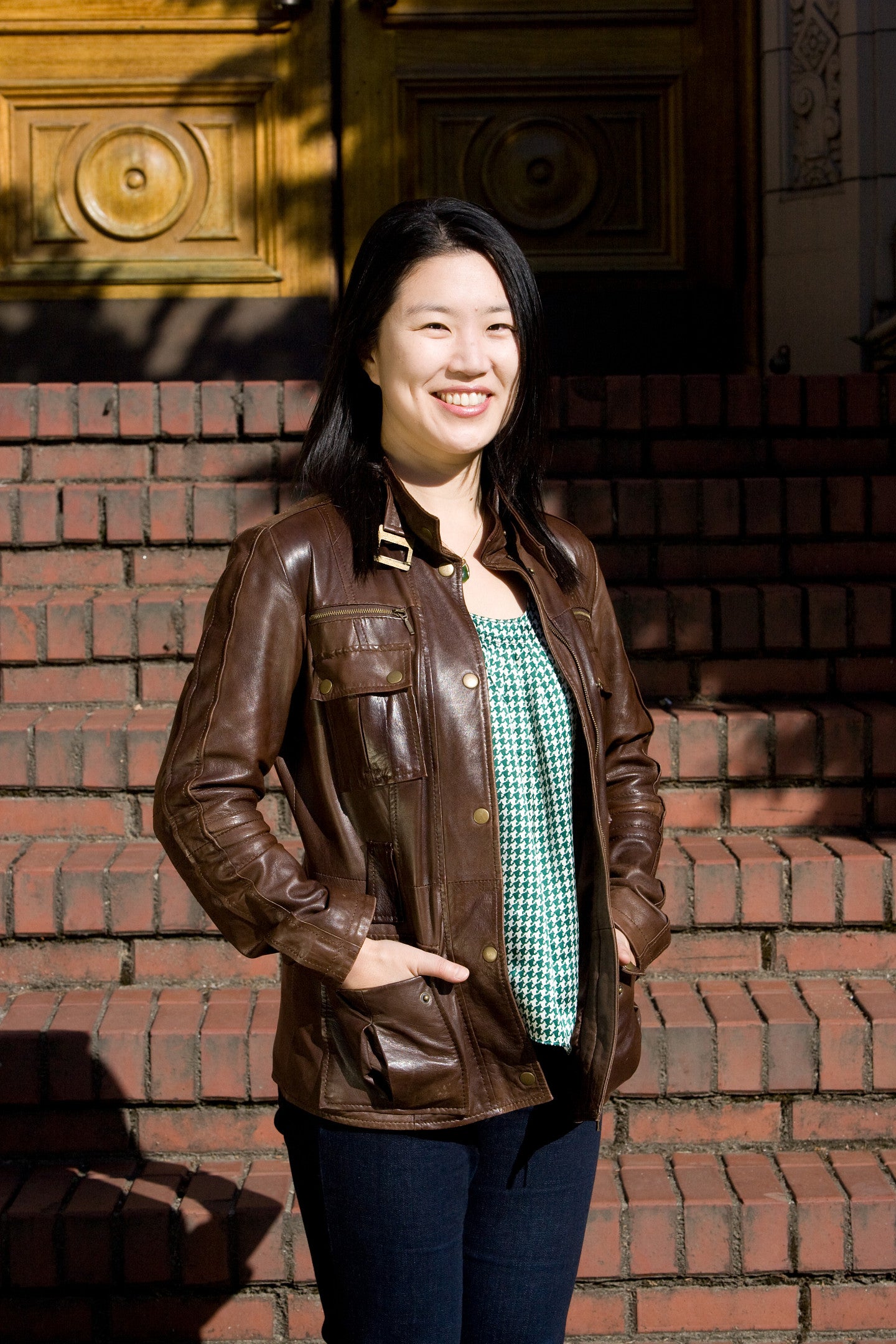 In fall 2017 Lim taught the 200-level arts & letters course "Where I'm From, Who I am: Stories of Migration in World Literature." It examined migration as a universal human experience, drawing on an international smorgasbord of literature, from Homer's The Odyssey to a 2007 novel about a North Korean refugee, Princess Bari, written by one of Korea's most renowned authors, Hwang Sok-yong.
Considering that students do not have time to learn another language in a ten-week term, Lim has found other ways to immerse students in this range of migrant stories. This fall, for the first time, she incorporated a graphic novel, Ms. Marvel, into the curriculum.
The comic features Marvel's first Muslim headline character, Kamala Khan, who acquires superpowers in the midst of a cultural crisis between her Pakistani immigrant parents and her American peers. This kind of medium, Lim says, can give students a direct view into another culture. "They do something in terms of visual or verbal communication that no textbook or even novel can do," she says of such comics.
No matter the literature, Lim's goal is the same: foster connections among different cultures. "Humanities are important for understanding international issues," she says. When we study literature, philosophy, history, and religion, "we stop stereotyping people and we develop empathy."
---
Journeys Ahead
With eyes to the future Lim plans to develop a new honors course, "Understanding North Korea." This is a bold aim, considering that the country is one of the most isolated in the world. Its citizens have almost no contact with or knowledge of other countries, and the government forbids foreign media and prohibits internet access to almost every citizen. When BBC journalists were allowed to visit in 2010, they found that university students had never heard of Nelson Mandela.
Inspired by the current geopolitical situation and the "war of words" exchanged by Donald Trump and North Korean leader Kim Jong-un, Lim aims to use the country's history and culture to shed light on North Korea's political rhetoric.
"It will be a truly unique course, rarely taught in universities in the US, that seeks to answer the question, 'What can the humanities do for our understanding of North Korea and the current nuclear crisis?'" she says.
"Being curious about that other person — showing empathy, not shutting yourself out — I think that's the spirit that I always try to operate in. "
To quote another popular line of Tolstoy's, "Everyone thinks of changing the world, but no one thinks of changing himself."
Big changes start small, and at the local level; in the classroom, for instance, with collaborative discussion and analysis. That is the focus of each honors college course, and a valuable practice students can apply in every field.
Reading a book from another culture may not prevent a nuclear fallout, but it can start a conversation. When people talk, they can understand. And when they understand, as Tolstoy taught, they can forgive.
---
 Book Highlights:
China and Japan in the Russian Imagination, 1685 - 1922
By Susanna Lim
From the age of Peter the Great to the Russo-Japanese War at the beginning of the 20th century, Russian images of China and Japan have reinforced the idea that these Asian nations are somehow exotic or "other" from Russian identity. Through an examination of these images, Lim shows how such notions helped to shape ideas about the Russian "self" as a nation at the confluence of East and West.
My Uncle Bruce Lee
By Cheon Myeong-Gwan, Translated by Susanna Lim
This book marks Lim's debut as a literary translator of contemporary South Korean fiction. Martial arts master-turned Hollywood actor Bruce Lee remains a legend in the East and West. He was a household name from San Francisco, where he was born, to Hong Kong, where he died of a brain injury at age 33. In that short time, he inspired a devoted following that continue to emulate him and the martial art he founded, Jeet Kune Do. Lim's translation is a playful interpretation of Cheon's fiction, an excerpt of which was published last spring by the Asia Literary Review.